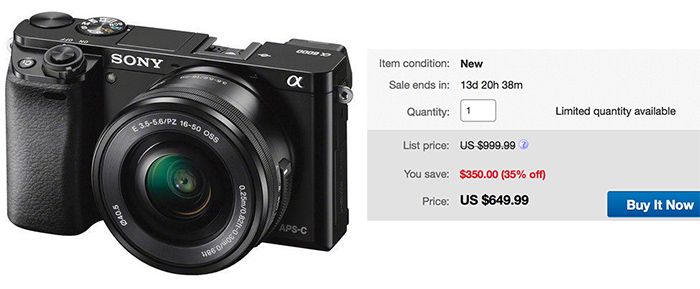 I just got notifed from eBay that for a short time you can get the brand enw Sony A6000 with kit lens with a $100(!) discount at BigValue eBay (Click here). That's a damn good deal!
Other hot deals running today are:
Sandisk is offering an up to 60% off on plenty of cards sold at Amazon (Click here) and Adorama (Click here).
Still running is also that great $349 deal on the Sony RX100 (Click here).
Zeiss Otus 85mm 1.4 can be preorderd now at BHphoto with Nikon mount (Click here) or Canon mount (Click here).