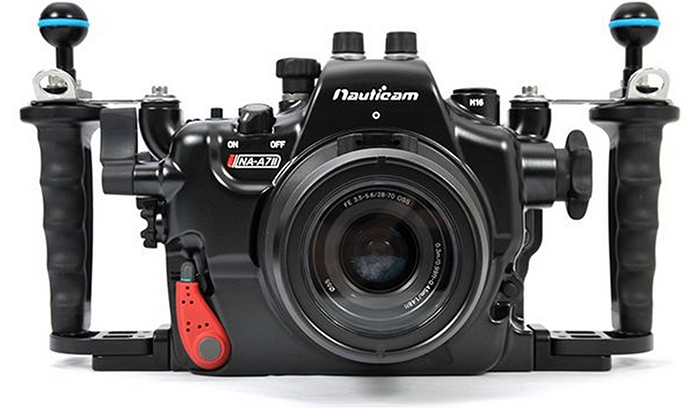 Nauticam announced the new housing for the Sony A7II. Full press release here: nauticamusa.com/news/2015/3/5/new-housing-for-sony-a7-ii.
And now let's see a bunch of new A7II reviews. But first a Curiosity: With a sub $100 cheap Helios 53mm f/1.8 lens (here on eBay) you get those kind of results on the A7ii: SonyAlphaForum (DC.watch).
New A7II reviews:
The full A7II review has been published at Photographyblog and earned the "Essential" mark:
Despite these caveats, the Sony A7 II is the best-balanced of the four A7-series cameras currently on sale (the original A7 is continuing for the time being). It doesn't offer the sheer resolution of the A7R or the low-light and 4K video capabilities of the A7S, but for the majority of users, it's the best do-it-all model.
An ongoing review can be followed at Soundimagesplus:
Now I'm often critical of new versions of cameras that seem to be more about generating brand awareness and income rather than offering any substantial improvement. But, even from the couple of day I've spent using the camera, I don't see that here. The improvements to the body are very welcome and the slight redesign has produced a much nicer handling camera. And I do like the new aesthetics as well.
Digitalversus says this is the best hybrid FF camera to date:
We had some excellent shooting sessions with the Sony A7 II. It's very nice to use and offers all-round performance. The picture quality is excellent, and, with the help of a lens converter, you can re-use all your old full-format lenses from different manufacturers. As you can probably tell, we found there to be more than enough positives to outweigh the annoying oversights, like the relatively poor battery life.
USA/Canada A7II links:
Sony Alpha a7II (Body Only) for $1,698 at Amazon, BHphoto, Adorama, SonyStore and Sony Store Canada.
Sony Alpha a7II with FE 28-70mm OSS Lens for $1,998 at Amazon, BHphoto, Adorama, SonyStore.
Sony 70-300mm f/4.5-5.6 G SSM II Lens for $1,148 at BHphoto.
EU A7II links:
Sony Alpha a7II (Body Only) for 1.799 Euro at Sony Germany, Sony UK, Jessops UK, Sony France, Sony Italy, Sony Spain, Sony Austria, Sony Switzerland, Sony Netherland, Sony Belgium, Sony Portugal, Sony Sweden, Sony Finland, Sony Norway.
Sony Alpha a7II with FE 28-70mm OSS Lens for 2.099 Euro at Amazon Germany, Wex UK, Jessops UK, Verkkokauppa.
Asian/Australia A7II link:
Sony A7II at Sony Store Australia, Digitalrev and Amazon Japan.