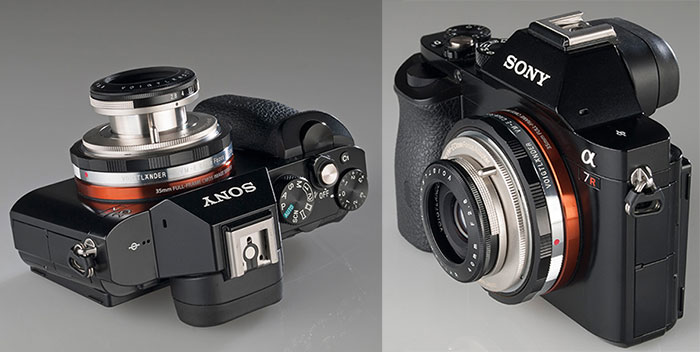 The most curious new E-mount lens got tested at DSLRmagazine (google translation here). It's actually an M-mount lens designed specifically to be used on E-mount cameras with the VM-E close focus adapter. The reviewer findings are:
– Center resolution is very high
– Corner resolution is only "sufficient"
– It has surprisingly little chromatic aberrations
– The lens value is not the performance it delivers but the unique kind of image quality and small size.
There are some image samples posted on that DSLRmagazine page. And DC.Fever also tested the same lens on the new A7II.
The new Voigtländer Heliar 40mm 2.8 for FE cameras is in Stock in Germany on eBay (Click here) and Hong Kong on eBay (Click here). It's also available for preorder at BHphoto (Click here) and CameraQueest (Click here).