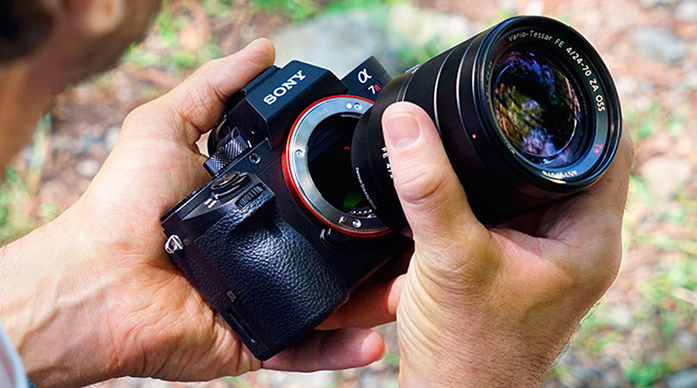 Soon the A7rII will ship worldwide and here is a new roundup of camera related news:
SAR reader hands-on:
We got our first hands on with the Sony A7r Mk2 today and there were a couple of big features or rather fixes which haven been published anywhere significant.
First, you can now map the video record button to any custom button you want! In the Custom Key Settings, you'll now see a new option called MOVIE. This has been a massive pain point so far and setting C1 for video record just solves everything!!
Next, you can now set the minimum shutter speed in Auto ISO. Something that has been default in Canon and Nikon since 2012/2011, but missing in the Sony line up till now. This is huge too and it can even be mapped to a custom key for a super fast experience.
Diglloyd Sony A7R II with Otus and other Lenses:
A one kilogram lens attached to a lens adapter adding 29mm of extension from the lens mount places a large torque on the mount. Even 5 or 10 microns out of kilter means asymmetric blur, not to mention possible static sag even if the lens mount were of superman genre. Hence the need for a tripod collar (which is not and cannot be particularly solid on such adapters), hence the need for a vibration free shutter. The Sony A7R II delivers that vibration-free EFC shutter at last.
Sony A7RII Launch Event at Samy's Camera Los Angeles:
The A7RII is here! Come join Samy's Camera and Sony on August 22nd for a 90-minute event brought to you by Sony. Meet Sony Senior Tech Rep, Rob Shelley, and attend his in-depth class on the A7RII, followed by a live model shoot with Sony Artisan, Paul Gero. Rob and Paul will then hold a Q &A session to recap all of Sony's innovative technology.
Score your chance to win a Sony A7 full frame lens ($1000 value) when you attend this event. Full info at http://samysphotoschool.com.
A7rII preorder list:
In USA: at Amazon, BHphoto, Adorama, SonyStore US, FocusCamera, Uniquephoto.
In Europe at Sony DE, UK, FR, IT, ES, NL, BE, CH, AT, SE, FI, NO, PT. Wex UK.
In Asia at Digitalrev, CameraPro.