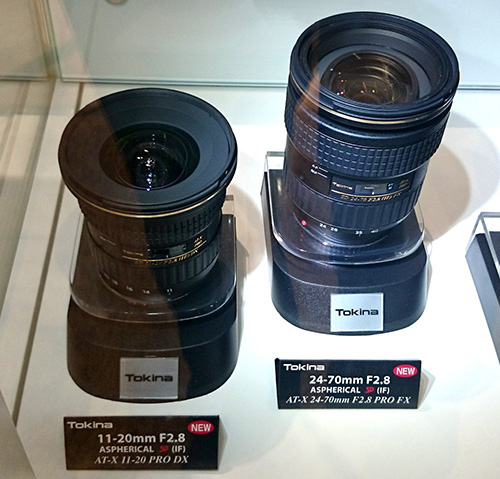 Image courtesy: ePhotozine.
Tokina is displaying two lenses they have already shown earlier this year at the CP+ shows. The 11-20mm f/2.8 PRO DX (APS-C) aspherical SD (IF) lens, and the AT-X 24-70mm f/2.8 PRO FX (Full-frame) aspherical SD (IF) lens. These lenses feature SD technology – Super Low Dispersion – designed to reduce chromatic aberrations. The lenses also feature internal focus (IF). (Source: ePhotozine)
Sony is shareholder of Tokina so I guess theses will be available in A-mount versions too!