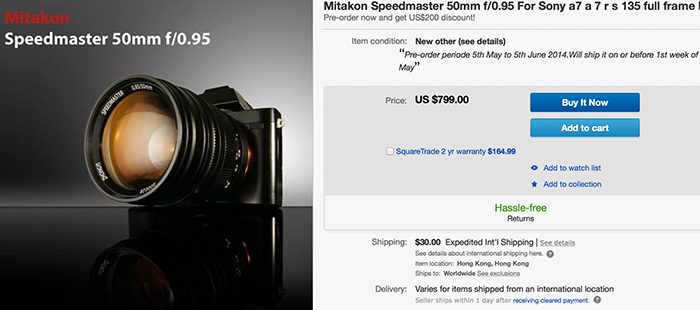 Wimarys.com si the first site posting a more detailed review of the new Mitakon 50mm f/0.95 Full Frame E-mount lens (preorder here on eBay). They posted a sharpness test article (here) and a bokeh test article (here).
Well, the reviewer says the one challenging thing is actually…to find the focus point at f/0.95 aperture 🙂 And that's what they write about the sharpness of the lens:
First image is taken at F/0.95. It is indeed soft. Not in an unpleasing way, but don't expect a razor sharp focus point. There is heavy vignetting apparent too.
And about the bokeh his conclusion is quite "artistic":
If you have a busy background, you get an effect not unlike an abstract impressionist painting. Think Excavation by Willem de Kooning.
The Lens will ship the first week of June. So preorder now at MXcamera eBay store (Click here).