100-400mm GM test by CameraLabs. 16-35mm GM test by Chad Wadsworth.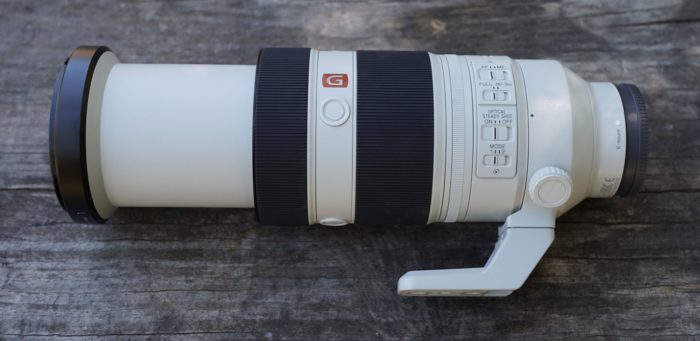 The 100-400mm GM tested by CameraLabs
Gordon Laing from CameraLabs tested the new 100-400mm GM lens and the conclusion is:
Whatever I shot, the lens snapped into focus quickly and without fuss. Whether shooting sports or wildlife, portraits with face and eye detection, or close-ups, the FE 100-400mm felt very confident.
So far I'm very impressed. It feels very comfortable shooting a wide variety of subjects and so far has performed very well across the focal range and at all apertures and focusing distances.
Chad Wadsworth tested the new 16-35mm f/2.8 GM lens and writes:
The best thing I can say about the FE 16-35mm f/2.8 GM is that it made me forget I was shooting a zoom both during the capture and more impressively, during the edit. Unless you absolutely need a faster lens for something like an ultra low-light concert environment, it easily handles a wide variety of conditions with results that will satisfy even prime snobs like myself. There was nothing about the GM that made me feel constrained in any way. Auto focus was quick and accurate, colors were neutral and sharpness was excellent. But most importantly, this lens, while "clean", never felt clinical. That's important to someone like me who cares less about ultimate specs and more about how the lens draws a scene. My eyes and my gut tell me that this is going to, deservedly, be a popular lens for Sony shooters.
The new Sony FE lenses preorders:
16-35mm GM at Bhphoto, Adorama, BestBuy, Focus and Amazon. In EU at Calumet DE, WexUK, Jessops.
12-24mm G at Bhphoto, Adorama, BestBuy, Focus and Amazon. In EU at Calumet DE, WexUK, Jessops.
Sony 100-400mm GM at BHphoto, Amazon, Adorama, BestBuy. Calumet.de. Park UK. Wex UK. Jessops.