24-70mm FE Zeiss gets tested by Photozone and SLRgear: Doesn't meet the expectations from the reviewers.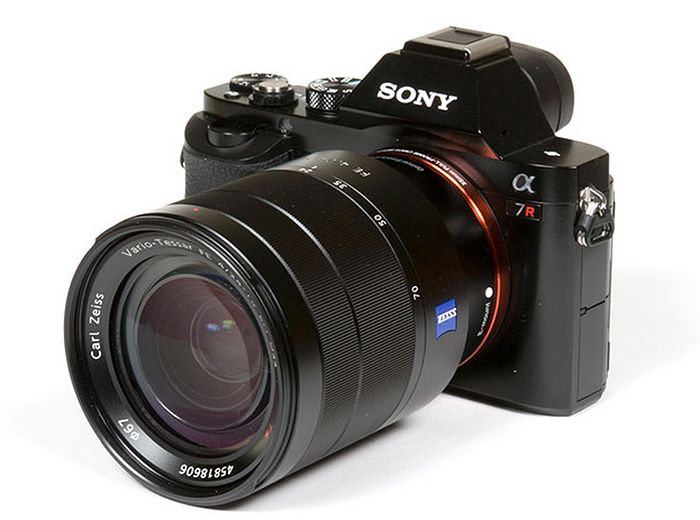 Image courtesy: Photozone.
Two top lens review sites tested the new Zeiss 24-70mm f/4.0 FE lens. And this is what they write about the lens:
The Carl Zeiss Vario Tessar T* FE 24-70mm f/4 OSS ZA didn't really convince us completely – not at this price point for sure. While it is a joy to use the lens thanks to its high quality finish and super smooth controls, the optical characteristics aren't quite as impressive. Sony/Zeiss seems to follow the ugly trend of under-designing lenses based on the assumption that digital correction will fix the flaws
In terms of build quality, the Sony FE 24-70 Zeiss is excellent with an all-metal construction and that characteristic Sony and Zeiss matte black design. When it comes to image quality, however, this particular lens misses the mark. With less-than-stellar performance in sharpness, particularly in the corners at all focal lengths (and even stopped down), plus strong vignetting and distortion, the Sony FE 24-70mm ƒ/4 ZA OSS Carl Zeiss Vario-Tessar T* didn't meet our expectations.
As you see both reviewers are not very satisfied with the lens performance. A good lens…but not stellar as expected from a lens with a Zeiss badge on it. I hope Sony will take note of it and offer a slightly higher quality version zoom lens in future!
The Zeiss 24-70mm FE can be bought in USA at Amazon, Adorama, BHphoto, SonystoreUS. And in Europe at Sony DE, FR, IT, ES, NL, BE, SE, PT (Click on country name to see the lens site).