Amazing Sony A7s Low Light test video!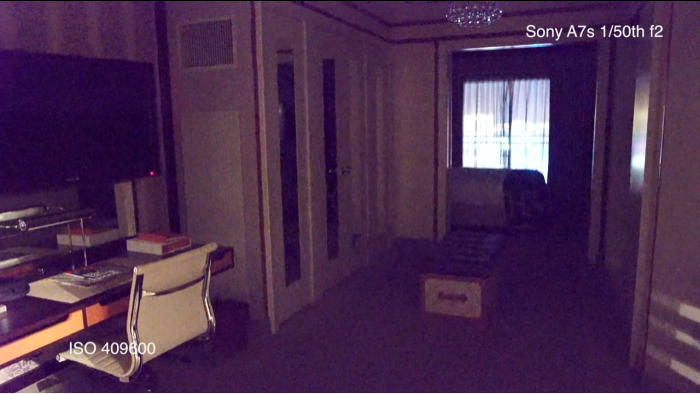 Den Lennie just updated his A7s post by including an amazing A7s High ISO test (Click here and scroll down to see the video). The screenshot on top shows you the noise at crazy 409,600 ISO. This is really a complete DARK(!) room with no light. And the video you will see that actually up to 102,400 ISO noise is acceptable!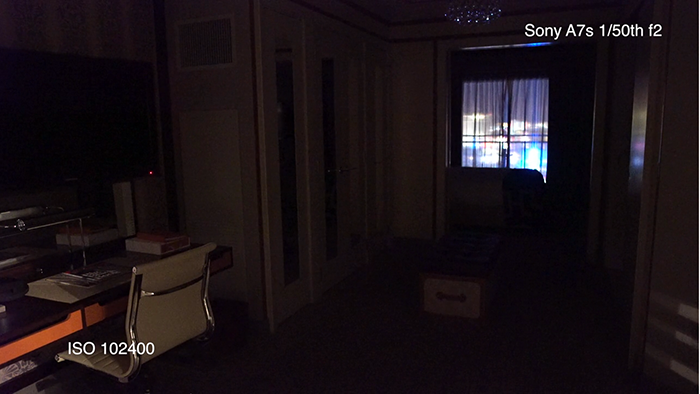 And here is the image at ISO 6400. As you see there is no light in the room at all!
A7s sites in different languages at Sony US, DE, UK, ES, FR, IT, NL, SE, FI, PL.