No NEX PRO camera. There will be a Sony RX1 Full Frame fixed lens camera instead (pictures leaked!)
The guys from Photoprice Canada leaked the super secret pics of a new Full Frame camera with fixed(!) Carl Zeiss 35mm f/2.0 compact lens on it! So the big Sony surprise wasn't really a NEX alike interchangeable camera but rather a big RX100 compact camera alike camera. This is a super nice camera but my first thought was…"damn, I would have loved to have it with interchangeable E-mount like the upcoming VG900" :(
P.S.: The lens has a SONNAR design while the already existing [shoplink 13883 ebay]Zeiss 35mm f/2.0 lens (here on eBay)[/shoplink] is BIOGON.
I fear that most of us will wait until we Sony will release an interchangeable version of it…don't know if I would spend $3000 on a camera with fixed lens. Would you?

Loading ...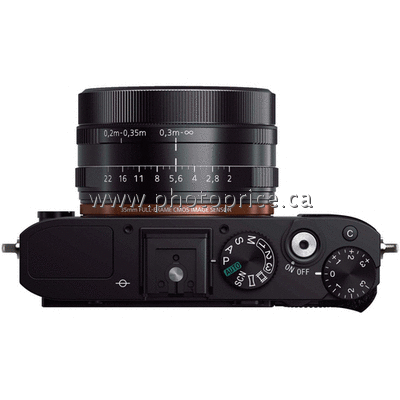 This camera is aimed to compete against the Fuji X100 (specs here) and Leica X2 (specs here). But the RX1 will cost more and have a larger FF sensor. But it still will cost a lot less than a Leica M9!!!
Reminder: The Big Sony announcement DDay is this coming week on Wednesday September 12th. Be sure to be online on this website. I will keep a live updated post about all reviews and news around all the new stuff. Do not miss any single news be sure to follow the RSS feed and Twitter stream and join the Facebook fan page!