Sony RX1 costs $2799! Same A99 sensor. Electronic and Optical viewfinders coming too!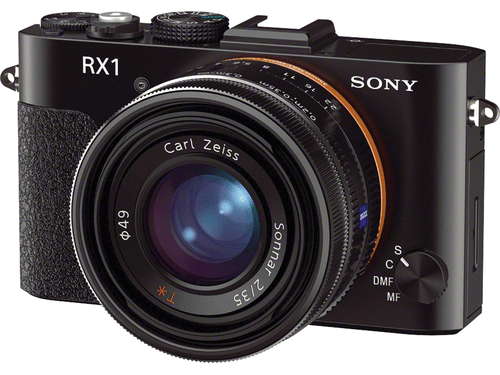 The upcoming Full Frame RX1 will use the same 24 Megapixel sensor of the A99 and be priced at $2799. Like the A99 it has 14 bit RAW and ISO range from 100 up to 25.600. Shoots 5 fps and It makes video in AVCHD 2.0. The body is made of magnesium but it is not weather sealed. It has the same A99 3 inch screen but without the smart three way tilting system. I have been told there will be many accessories including optical and electronic viewfinders!
Price comparison: A Nikon D800 (Click here) with 35mm f/2.0 Nikon lens would cost you a total of $3350. A Canon 5DmarkII with 35mm f/2.0 lens almost $3800. To be honest the Nikon and Canon 35mm lenses do have a pretty non impressive quality. The RX1 has a Zeiss! Of course we are comparing apple with oranges but honestly…there is no other camera like the RX1 right now! The camera is too expensive to be considered as a Fuji X100 competitor. But you know, between the RX100 and the RX1 there is enough space for an RX10 ;)
Now that we know the price and the specs let's do the poll again:

Loading ...
Reminder: The Big Sony announcement DDay is this coming week on Wednesday September 12th. Be sure to be online on this website. I will keep a live updated post about all reviews and news around all the new stuff. Do not miss any single news be sure to follow the RSS feed and Twitter stream and join the Facebook fan page!