BCN reports the Sony A7III sells more than the competition combined (Canon R, Canon RP and Nikon Z6)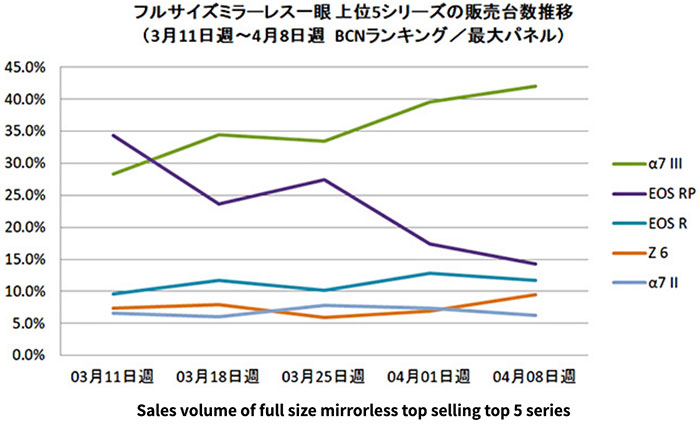 BCN collected the March-April japanese sales shares of the top five entry level Full Frame cameras. It aggregates POS data of home electronics retailers and EC shops across the country (around 40% of entire country sales). The data shows something very unexpected: Yes the Canon EOS-RP had a good sales start in the week of March 11. But sales quickly dropped.
Currently the three competition cameras from Canon (RP+R) and Nikon (Z6) all together sell less than the amount of the A7III…WOW!
Of course this is representative for the Japanese market only but the trend seems to be confirmed by the (non scientific) Amazon US Best Sellers ranking where the A7III scores much better than the competition.
–
Thanks Frank!
—
Note: I corrected a mistake in the A7III vs competition percentage Sorry!