Because science is cool: NASA used a special "trick" to take this selfie of the James Webb telescope!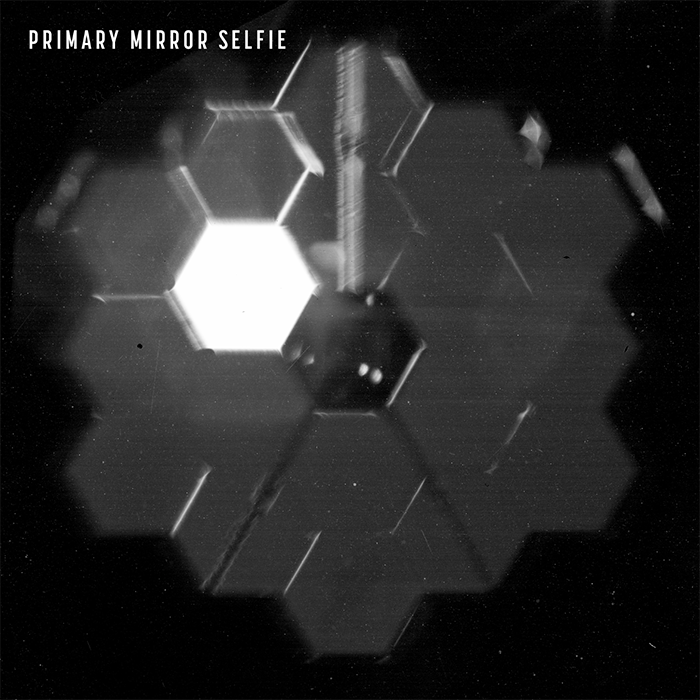 Some of you might recall that the James Webb telescope doesn't feature any monitoring cameras. But NASA found a way to still take images of primary mirror. Nasa writes:
This "selfie" was created using a specialized pupil imaging lens inside of the NIRCam instrument that was designed to take images of the primary mirror segments instead of images of space. This configuration is not used during scientific operations and is used strictly for engineering and alignment purposes. In this case, the bright segment was pointed at a bright star, while the others aren't currently in the same alignment. This image gave an early indication of the primary mirror alignment to the instrument.
It's exciting to have at least one image of the telescope in space! And it's why I love science….they always find a way to solve a problem ;)