Big new Sony savings in all Europe!

New Black Friday deals at Amazon DE, Calumet DE, Fotokoch DE, Amazon UK, ParkCameras UK, WexUK, Amazon FR, Amazon IT, Amazon ES, Amazon NL.
Amazon Germany:
Calumet DE:
Fotokoch DE: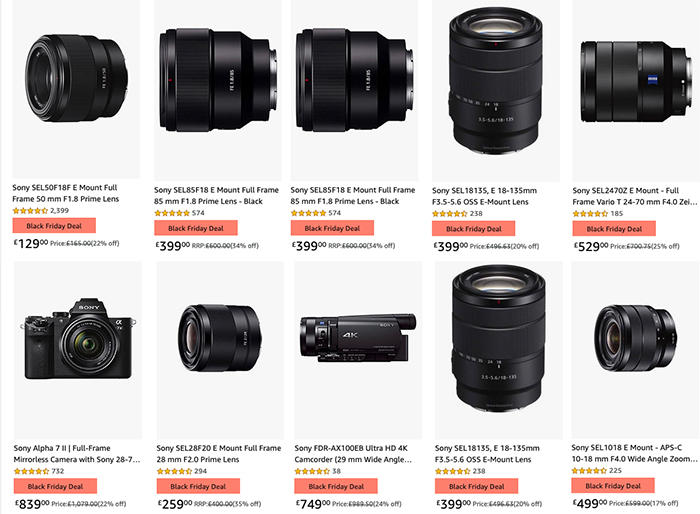 Amazon UK:
Save Big on Sony Cameras and Lenses at Amazon UK.
Save big on Sandisk SD cards and storage at Amazon UK.
Save big on Adobe Creative Cloud at Amazon UK.

Park UK:
Amazon FR:
Amazon IT:
Amazon ES:
Amazon NL: