CamFi 3.0 Adds Wireless Tether Support for Sony Cameras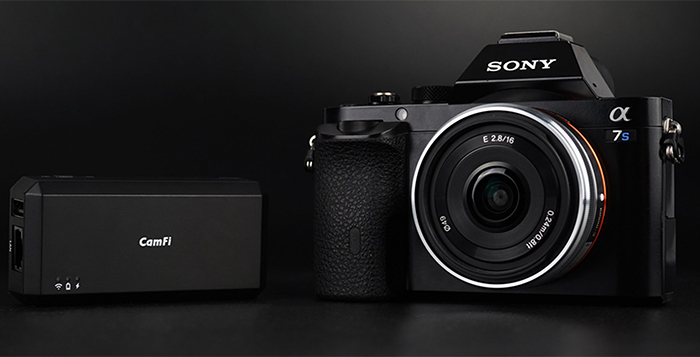 CamFi announced full Wireless Tether Support for Sony Cameras. Their products are available at Amazon US, Amazon DE, Amazon UK.
CamFi 3.0 Adds Wireless Tether Support for Sony Cameras

GUANGDONG, CHINA. – February 23, 2017 – CamFi Limited, maker of wireless controllers for
digital cameras, announced today that the new version of its app, CamFi 3.0, adds wireless tether support
for Sony cameras. This feature allows the photographer to transmit photos from a Sony camera to a laptop
or tablet via Wi-Fi automatically during a photo shoot.

"CamFi is the only wireless camera controller which can support Canon, Nikon and Sony currently. The
support for other camera brands will be added in the future," Said Mark Ma, CEO of CamFi, "We hope
we can bring something new for the photography industry."

CamFi 3.0 supports both raw and jpeg image file formats. It also supports live view for Sony cameras.
That way, a photographer can see the live view of the camera, change the ISO, shutter speed and aperture
and shoot remotely. Furthermore, the new version added support for the newest DNP wireless printer
server. This allows the user to print the photo via Wi-Fi immediately after shooting. SAR CamFi supports
multiple camera control, which can be used to create a bullet time effect.

There are many advantages to using wireless remote capture. For one thing, the technology enables the
photographer to see the preview image on a large screen, such as that of a tablet, versus the small
viewfinder of the camera. The tether also makes it possible for the camera to be in a position that gets the
right shot, but which is not necessary comfortable or safe for the photographer. For instance, the camera
can be mounted on a high railing while the photographer can see the preview while standing on the floor
below. Wireless tethers are helpful for time-lapse photography and self-portraits as well.

For more information and the full list of product specifications, please visit http://cam-fi.com.