European up to 1.000€ cashback will run out on January 31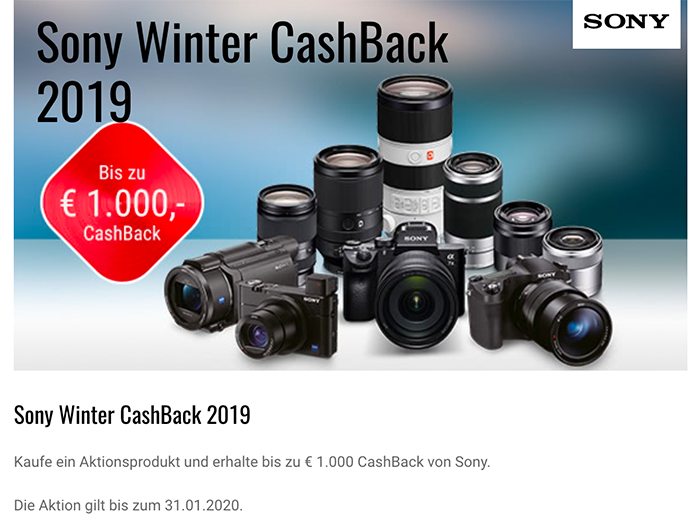 The European Sony cashback action will end on January 31. Check out the savings on those special pages at Amazon DE, Amazon UK, Calumet Germany, Calumet Netherland, ParkCameras, WexUK.
–
There is a new BIG Adobe action for our EU readers:
Save 40% on the entire Creative Cloud collection at Adobe Germany, Adobe UK, Adobe FR, Adobe IT, Adobe ES, Adobe NL, Adobe BE and rest of Adobe Europe.