First Mitakon 85mm f/1.2 FE lens tests.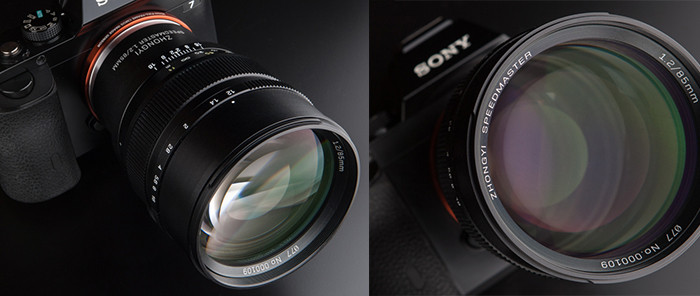 The Japanese site DC.watch (google translation here) tested the lens on the A7. They are impressed by the image quality and you can see many nice image samples on their site. The first english review has been written by Darkshape (Click here):
Optical properties at f/1.2 are just breathtaking. Chromatic aberrations only appear at really contrastive parts of the photo (classic branch-in-the-sky case) and the sharpness is just crazy. I feel like the lens designers have been paying a lot of attention to those new 30, 40 and 50-something-megapixel cameras. In case of this lens though I decided to stop down a bit for some of the photos as it helped edge of the frame sharpness considerably. The centre sharpness is very very good across the apertures.
The bokeh is impressive. It's very smooth for the most part and outstanding sources or light are nicely eye-shaped if they are off-centre. (As many as 11 aperture blades contribute greatly to that). The DoF is paper thin at times and your slightest move can ruin your focus so it's important to have that in mind. Breathe in and
The E-mount Mitakon 85mm f/1.2 lens can be ordered at BHphoto (Click here) and [shoplink 35908 ebay]Asian eBays sellers[/shoplink].