First real world images and autofocus test with the new Samyang 50mm FE lens!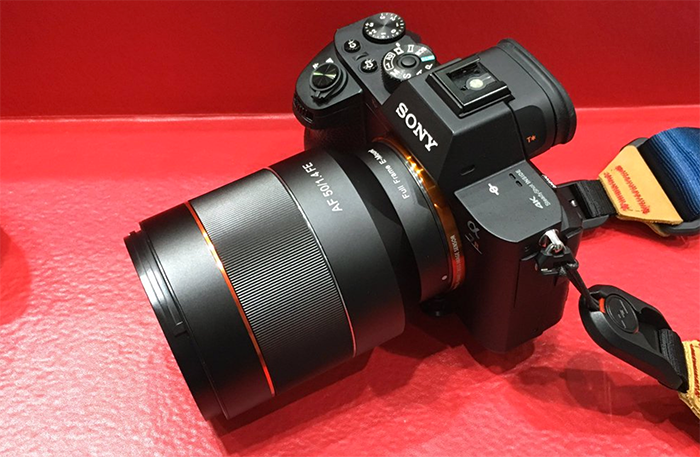 Long time SAR reader Eggry shared to use the world's first real world images of the new Samyang 50mm f/1.4 FE autofocus lens! These are the pictures he posted on Twitter:
And this is also an autofocus test (via Poor but happy shop):
He told me that:
"Size is reasonable. Bigger than 55.8 but much smaller than Sigma 50.4 Art. Also quite light weight. not heavy at all. Aluminum casing feels good, very similar design and feel of Sony lenses. AF is good enough, not fast as 55.8 but faster and reliable than Sigma+adapter. 14mm f2.8 is not ready for the exhibition(P&I 2016) so no hands on with it. "
Sounds good!