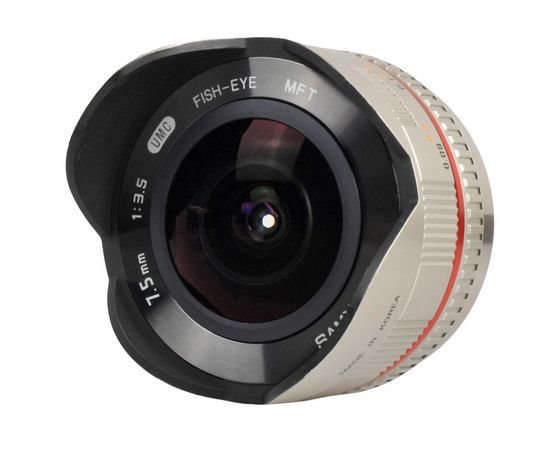 I guess not all of you know that you can use Micro Four Thirds lenses on your NEX camera by using a m43 to NEX adapter (Click here to see that on eBay). During the last weeks I received three different mails from people testing the new Samyang 7.5mm compact fisheye lens for m43 on NEX cameras:
Mail 1:
"Via adapter , Horizontal Field of View: 185,4 , effective Focal .Lengh: 8,1 m.m
360º virual reality sample 1 @ f:11.:http://www.aragon360grados.byethost24.com/naranjorabadaffc/naranjorabada2.html
360º virual reality sample 2 @ f:11: http://www.aragon360grados.byethost24.com/rabadaordesa/rabadaordesa.html
both: 4 photos + 2.
I send you caps
Cheers."
Mail 2:
"The new Samyang 7,5/3,5 fisheye lens is the perfect lens for spherical panos on a Nex camera, spherical panos can be done with just 4 photos, to use this lens in a Nex body you need to shave the shade, recalibrate focus and use a m4/3 to Nex adapter, this adapter works better if screwed to the lens mount, a couple of handheld samples, at 200iso http://www.360cities.net/image/palmtrees-at-travalon-elche and 3200iso http://www.360cities.net/image/nex5-samyang-75-test-torrellano-spain"
Mail 3:
"I tested it very fast over NEX with sunshade and this m43 to NEX adapter on eBay. With this adapter doesn´t focus at infity   >-(  so my test is at f:22 to get decent focus, my DIY pano head not exactly calibrated.Tried pano with 3 photos but not enough. Ptgui dates:max width x heigh pano pixels:8772 x 4386 (nex 5),focal lengh:7,9 m.m. HFV:166,4
I´ll test lens on m4/3 body to know if de focus failure is about the lens or adapter…
link to panorama 50% quality and one photo:http://www.megaupload.com/?d=Q8JCLTJ7
You can follow it here:http://www.panoguide.com/forums/tipsntricks/9644/?page=3"
P.S.: Links to the Samyang fisheye lens on eBay.