Goodbye Sony A850! Now officially discontinued!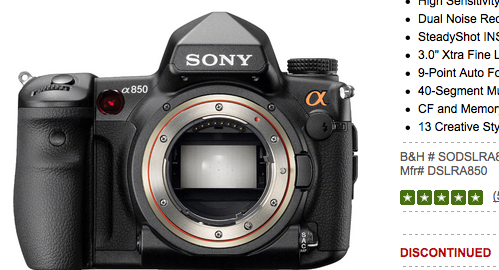 The Sony A850 is now officially out of production. The biggest american photo online store discontinued the camera. Click here to see the A850 discontinued message on BHphoto. A couple of months ago my sources told me that this would happen. And soon the A900 price should fall around $2000.
If you still want to get the Sony A850 check price and availability by clicking on those direct links: [shopcountry 3028].