Sony 200-600mm announcement and Tamron 17-28mm preorder start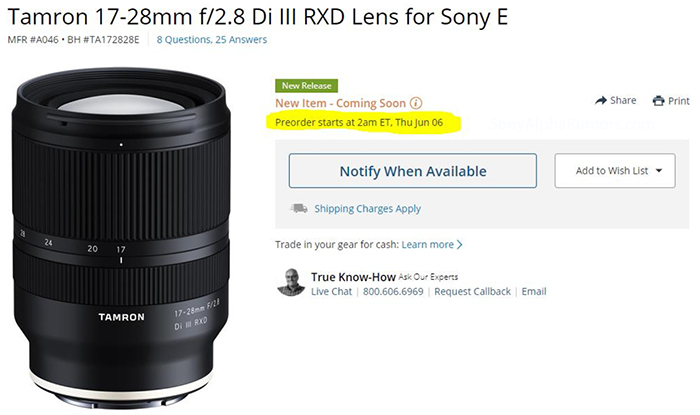 Just a quick reminder:
If BHphoto didn't fool us the Tamron 17-28mm FE lens preorders will open today 2am New York time. UPDATE: The preorders did not start. So it seems like BH made a mistake on the date.
The Sony 200-600mm FE is likely to be announced today around 4pm London time. UPDATE: Sony had the press meeting event but the NDA will expire in a few days after that event!
Note: There will be no livestream for the Sony lens announcement. Livestreams are only available at new camera launches.