Waiting time for the Sony 24mm GM now down to 3-5 weeks at Amazon US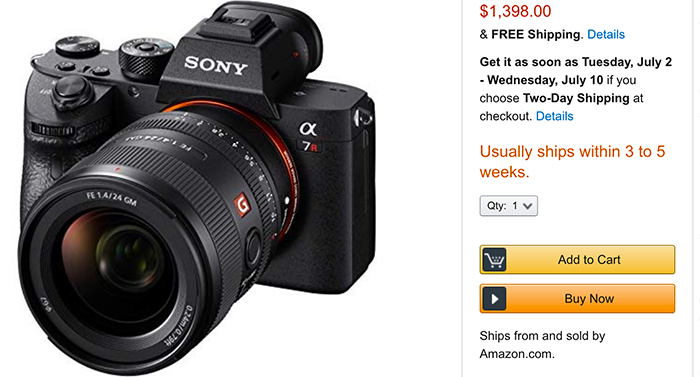 Sony is slowly solving the 24mm Stock issues. If you order the lens now you will receive it within 3-5 weeks according to today's updated Amazon US page. Similar Stock issues are happening in Europe too. Only 2 lenses in Stock now at Amazon DE while Calumet says they will ship them to you in 1-3 months.
Still bad news with the new 135mm GM: It's nowhere in Stock at Amazon, BHphoto, Adorama and FocusCamera. EU at ParkCameras, WexUK and Calumet DE. UPDATE: I now heard the 135mm GM might be in Stock on June 18 at BHphoto!