Hasselblad X1D-50c announced (with Sony 50MP sensor)

Although this isn't a Sony products this camera will interest many SAR readers. The Hasselblad X1D-50c the first digital mirrorless system camera and it uses the Sony 50MP sensor. And we don't know yet but if Sony will ever make a medium format system camera they will may join the new Hasselblad medium format system too. So let's take a look to the camera specs:
Preorders:
The Hasselblad X1D-50c at BHphoto, Adorama and Calumet.de.
Hasselblad 90mm F/3.2 XCD Lens for XD1 at BHphoto, Adorama and Calumet.de.
Hasselblad 45mm F/3.5 XCD Lens for XD1 at BHphoto, Adorama and Calumet.de.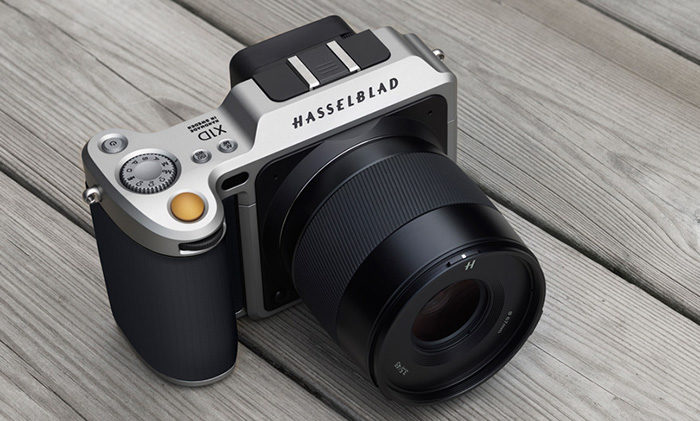 Key Specs
50MP CMOS medium format (43.8 x 32.9mm) sensor (8272 x 6200 pixels). Pixel well of 5.3 x 5.3 μm
16-bit colour with up to 14 stops of dynamic range
ISO 100-25,600
3-inch 920K-dot touchscreen display
2.36MP XGA EVF
Dual SD slots, USB 3.0 Type-C, mini-HDMI, Audio In/Out
Wi-Fi and GPS
3200mAh battery
Hasselblad X1D body weight is 725g (including battery)
Full website presentation can be found at hasselblad.com/x1d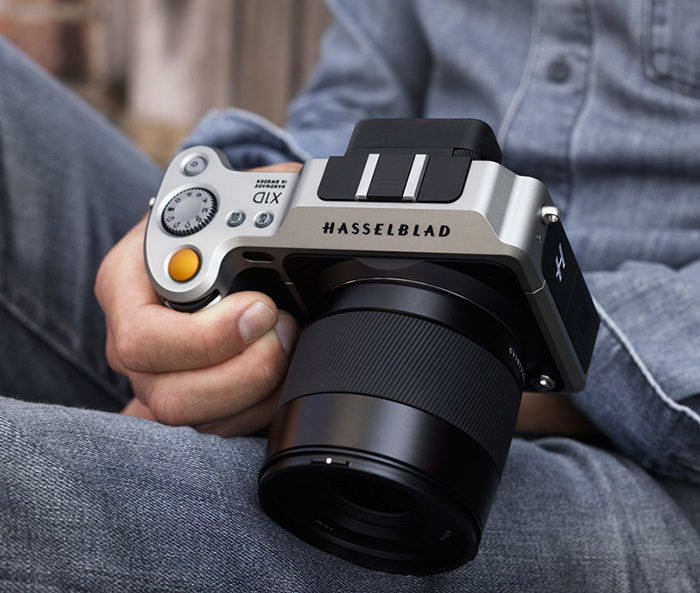 Hasselblad announces groundbreaking X1D
The world's first compact mirrorless digital medium format camera
Hasselblad is proud to introduce the groundbreaking X1D – weighing less than half that of a conventional digital medium format camera, the mirrorless 50MP camera is a game changer in the world of photography.
Inspired by the brand's iconic design heritage, the camera is ergonomic and compact, offering a handling experience unlike any other. Handmade in Sweden, the X1D combines Scandinavian sensibility with beautiful performance.
Like the iconic V System, the X1D seamlessly combines portability with excellent optical quality for which the brand is renowned. Hasselblad has ingeniously introduced mirrorless technology to digital medium format for the first time ever, creating a precision performance camera that can sit in the palm of your hand. The 50MP CMOS sensor captures the finest details with true natural colours.
Commenting on the announcement Perry Oosting, Hasselblad CEO noted: "The X1D marks a pivotal point in Hasselblad's rich 75-year history. This camera makes medium format photography available to a new generation of Hasselblad users, while pushing the existing limits of photography to new heights."
A completely new family of dedicated autofocus lenses has been developed to support optical quality and portability, offering a wide range of shutter speeds and full flash synchronisation up to 1/2000th second.
Weighing just 725g and including HD video, Wi-Fi and built-in GPS, the X1D is a trusted partner and ideal travel companion. The robust exterior is dust and weather proof, providing durability to take with you wherever you go.
The X1D has been created with passionate photographers in mind, opening up Hasselblad to a new generation of creatives. Ideal for those who want to create the highest quality medium format images with a straightforward and easy to use camera that can fit in the palm of your hand.
The Hasselblad X1D is priced at 7,900 EUR / 8,995 USD / 5,990 GBP
Prices stated are exclusive of VAT
Press coverage:
Ming Thein, WexUK, Luminous Landscape, Dpreview.
Spec sheet: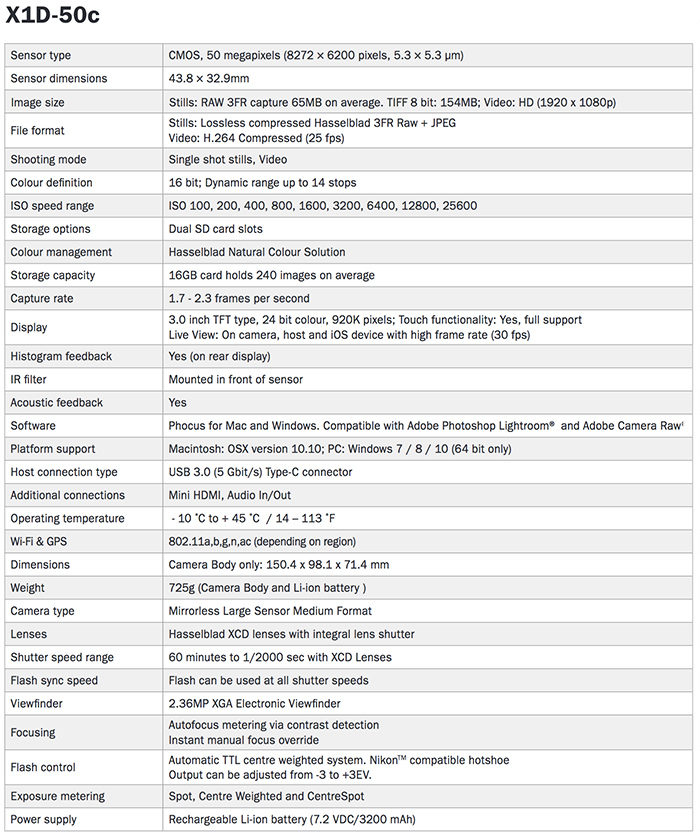 Size comparison:
There you have it. Hasselblad X1D arriving later this summer, 50MP CMOS, $9000 body-only. https://t.co/oeoWJd0ggS pic.twitter.com/frqb98lVGV

— dpreview (@dpreview) 22. Juni 2016