Image of the RX1RII optical low pass filter and new video interview with Sony.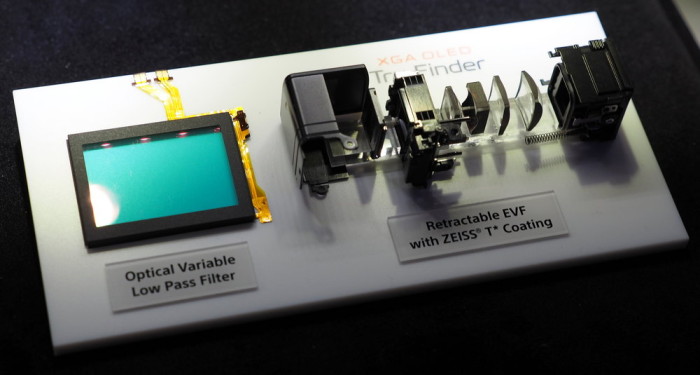 Want to know more about the new RX1RII? Here is a new roundup:
Worldwide preorders will start on November 5 at 8am New York time (Source: Bhphoto, Amazon and Adorama)
On top you can see the image showing the new optical variable low pass filter and the rectactable EVF construction (Image courtesy: ePhotozine).
Sony RX1R II: First Look Interview with Sony:

Hands-on by ThePhoBlographer.
The Phoblographer Demos the Sony RX1r Mk II (Youtube).
Sony A7s II and the NEW RX1r II – First Impressions – Plus Uncompressed RAW Firmware Update (Luminous Landscape).