Japanese market: Sony dethroned Canon and is now number one in the mirrorless segment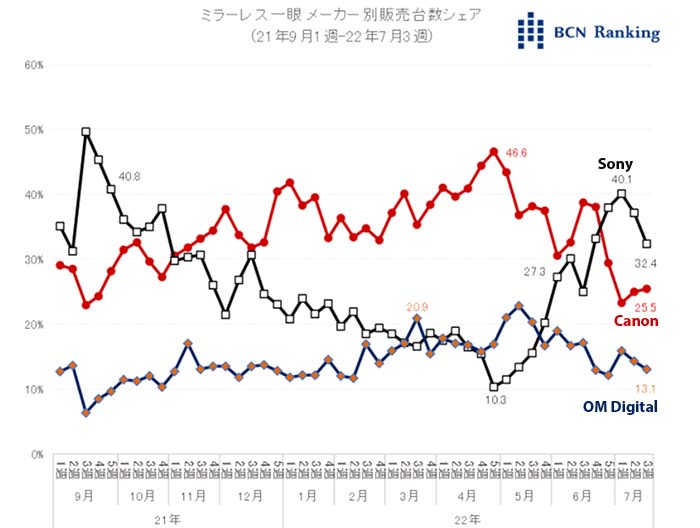 BCNretail reported the latest Japanese mirrorless market share data. in July Sony became the top seller in the mirrorless world. For me this is a surprise because Sony didn't announce any new camera since last October.
Reminder: In September/October Sony will come back from this long pause by announcing the A7rV and new ZV model.
–
Note: I originally made an error and switched Canon/Sony positions.