Just released: New Nitecore BlowerBaby 2-Electronic Photography Blower to clean your sensor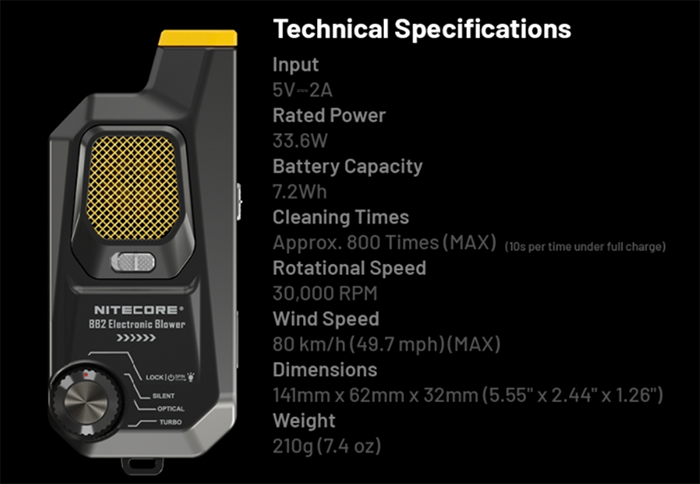 The new Nitecore BlowerBaby 2 is available at Amazon US&EU and Pergear.
Features:
 2.7Kpa Dust Removal Wind Pressure with Highly Efficient Cleaning Performance.The maximum wind speed is upgraded to 80km/h.
3 wind Modes speed gear adjustment.
A black magnetic replaceable body cleaning brush is added to the air outlet.
A high color rendering light is added to the air outlet, allowing users to see finer dust more clearly when cleaning, and the cleaning effect is better.
Built-in 7.2Wh Li-ion Battery, the battery capacity has been increased by 30% compared with the first generation of Airbrush.Only takes about an hour to fully charge the BB2.
Equipped a transparent dust cover on the air nozzle.
Lock Mode to prevent accidental activation when carrying or storing.