LEAKED: First image of the four new Tamron FE lenses!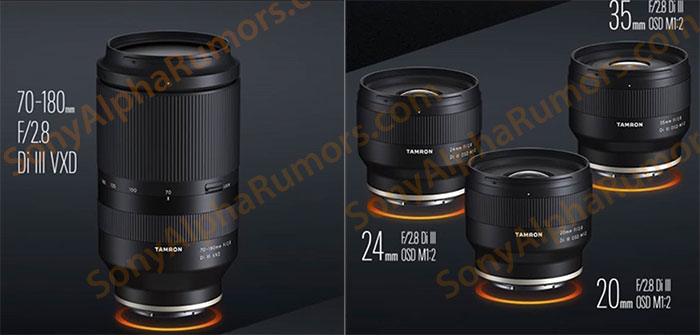 Here is the first leaked image of the  four new Tamron FE lenses:
– 70-180mm f/2.8 (ships 2020)
– 20mm f/2.8 (ships 2020)
– 24mm f/2.8 (ships 2019)
– 35mm f/2.8 (ships 2019)
Just  a short correction on the Tamron lens launch. I previously reported  the lenses would be announced on October 24. But I now got notified the lenses will be announced on October 22 and  the press conference is on October 24.
–
Reminder: Sony has their press event on October 23 but I don't know if they will announce some new lenses…so far I heard nothing.
Current Tamron FE lenses:
Tamron 17-28mm f/2.8 FE:
In the USA at BHphoto, Amazon, FocusCamera, BuyDig and Adorama.
In Europe it's available at Amazon DE, Calumet DE, WexUK, Park UK, Amazon IT, Amazon FR, Amazon ES, CameraTools NL.
Tamron 28-75mm f/2.8 FE:
Tamron 28-75mm lens at at Amazon, Bhphoto, FocusCamera and Adorama. in Europe at Amazon DE, Amazon UK and Amazon FR.
–
That's an approximate size comparison with the Sony 70-200mm f/2.8: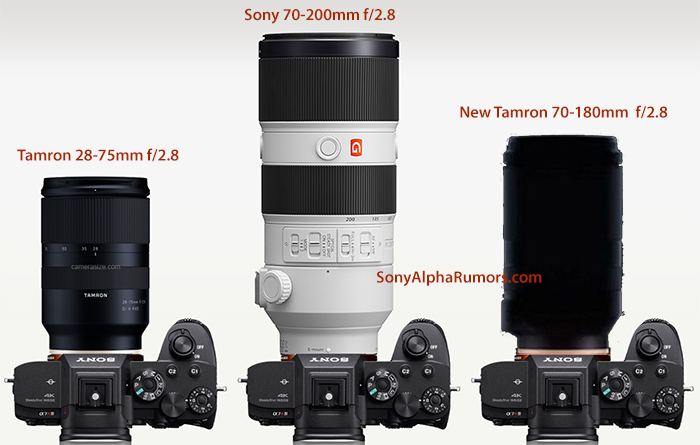 –
THIS IS HOW TO NOT MISS ANY OF THE UPCOMING RUMORS:

1) On the bottom right of the page you will see the red button (see screenshot on top). Subscribe to get notified via browser when there is a new post!
2) Subscribe our Facebook page (Click here). Be sure to edit the options to "See First" to not miss the news.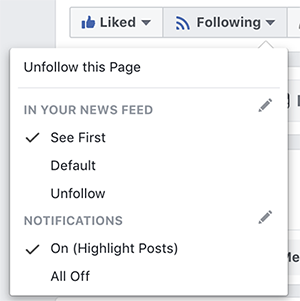 3) Follow us on Twitter (Click here).
4) Subscribe our RSS feed. If you use a RSS software just add sonyalpharumors.com to your list
5) A more private and fun way to follow me is here on Instagram.
–
Thanks A. C. H.  ;)