Nest announced "The Everyday Adventure Backpack" with modular camera compartment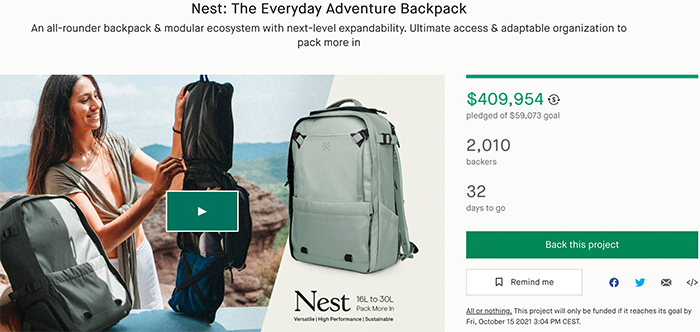 For some weird reason bags are nearly always selling very well on Kickstarter. And now we got a new one: The Next adventure backpack (Click here to read all features and eventually preorder it).
Here is the product video tour:
Note: As always keep in mind that Kickstarter projects can fails and you can risk to loose your money.