You can now apply for the new expanded Sony PRO support program!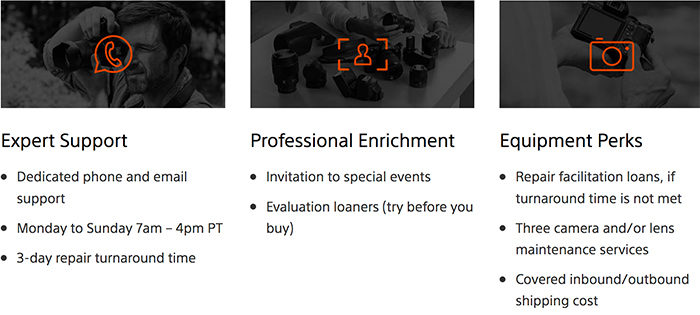 With all that A9 buzz we had no time to cover another good news:
Brian Smith reports that Sony expanded their Sony Pro Support network with a new 24/7 phone support in the USA! There are also new walk-in locations in New York and Los Angeles where Pro Support members can speak face-to-face to a tech who knows the cameras. Sony is also also expanding their network with Sony Pro Support for Canada.
24/7 Phone Support in USA
Try-Before-You-Buy Loans
Walk-in Locations in New York & Los Angeles
More info at AlphaUniverse.
I hope this will be extended to other countries too!