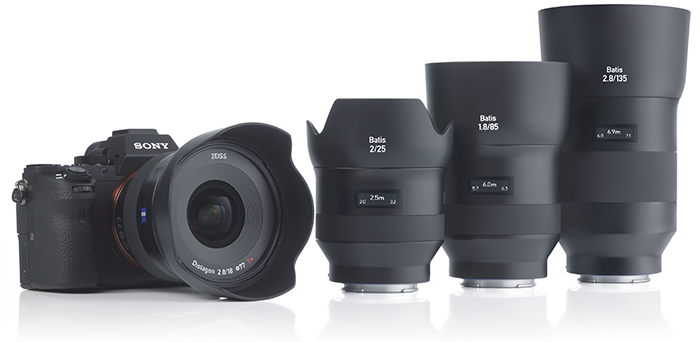 Preorders:
Zeiss Batis 135mm f/2.8 lens at Adorama, Amazon, Bhphoto, PhotoPorstNeuwied and ParkCameras.
Zeiss Batis 135mm lens shade at Adorama and Bhphoto.
Full coverage and reviews on SAR (Click here).
Few thoughts on the new Zeiss Batis 135mm f/2.8 lens
From the images and reviews I have seen so far it appears that this is really a high quality lens (Read Amateur Photographer and VeryBigLobo). I don't mind the fact the lens has "only" f/2.8 aperture. It's fast enough for 99% of my use and this also allows the lens to be much more compact than the competition despite having in lens stabilization and weather sealing.
But there is one big "BUT". I don't mind Zeiss making us pay a bit more for their quality and history. But with a $1,999 price tag the lens costs $200 more than the Zeiss 135mm f/1.8 A-mount lens and $600 more than the superb Sigma 135mm f/1.8 lens. So here is the question for SAR readers:

Loading ...
And here are new Batis 135mm tests: In the Field with the Just Announced Zeiss Batis 135mm f/2.8 at Explora. Dustin Abbott (and video on youtube), Portraits samples by Imaging Resource, PCmag, Lensrentals. The full PDF spec sheet with MTF graph is now available here: zeiss.com/datasheet-zeiss-batis-28135.pdf
Diglloyd is also testing the lens and writes:
As for image quality, the Batis 135/2.8 is the most even-tempered 135mm lens I have yet used, with a gorgeous flat-field (no field curvature) 'cut' through the scene—better than the DSLR lens for sure in that regard. At f/2.8 it is nearly a match the best lens for Leica M at f/5.6 and wildly outperforms the Leica 135/3.4 APO-Telyt-M—crazy good. There is nothing to gripe about even by my picky standards. And if things like contrast and flare are included, it's astonishing in its abilility to deal with any challenge with optical aplomb.
Photographyblog reviewed the lens and writes:
There are very few drawbacks to the Zeiss Batis 135mm f/2.8 lens in terms of peformance – the major stumbling block is really the asking price of £1749 / $1999, an awful lot of money to pay for such a specialist lens. If you earn your living from portraiture, though, the Zeiss Batis 135mm f/2.8 makes a fantastic addition to your lens collection.