New iOS app that adds "tap to focus" to more Sony cameras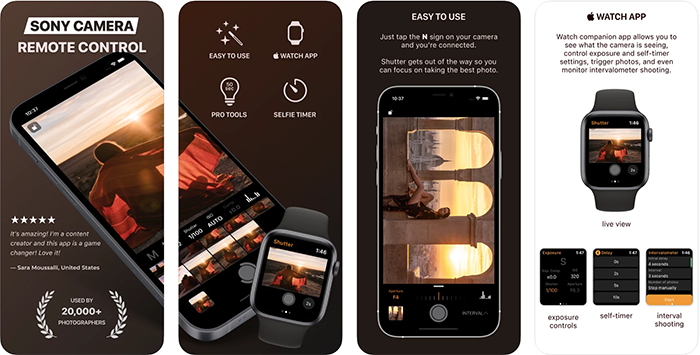 Press text:
New Shutter 2.57 adds tap to focus to Sony a7C, a7S III, a7R IV, ZV-E10 cameras
What's new
The biggest news is the introduction of tap to focus in photo mode for cameras that don't officially support it. With the new version, users can use the app to control focus points both in photo and video modes on Sony a7C, a7S III, a7R IV, ZV-E10, as well as all cameras with Sony's PlayMemories support.
(With the official Imaging Edge Mobile, those cameras only support tap to focus in video.)
Unfortunately, some of the most popular models such as a7 III, a7R III, a6100, a6400, a6600, RX100 VII, ZV-1 still don't support focus controls at all. For owners of those cameras, we've prepared a short focusing guide to make the most out of their gear: https://shutter.dev/guides/focus-help/
About Shutter
Shutter was born as a tool to help take better selfies during one of our trips to Swiss Alps. Since then, it evolved to be a trusted tool among hobbyists and professional photographers.
Features
Built-in Intervalometer – take multiple shots of the scene for RAW time-lapse, astrophotography de-noising, or selfies
BULB timer that can be used in tandem with Intervalometer
Exposure Bracketing, even on cameras that don't support it internally
Timed continuous (burst) shooting and video recording – set how long your sequences should be
Stays connected with the camera even when you switch between apps
Convenient user interface and exposure controls
Apple Watch app (requires iPhone to be present)
Learn more
Please visit https://shutter.dev to learn more about the app, or contact Grzegorz (the developer) directly at help@shutter.dev I'm always open to feedback and suggestions and generally respond within 24 hours.