New release: Sony Electronics' "Visual Story™" Version 2.0 App Adds Compatibility with Video Content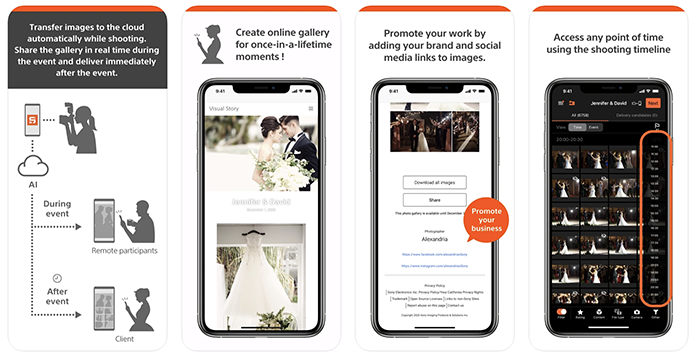 Press text:
Today, Sony has released an update to the company's Visual Story, a mobile application for professional event photographers – and now video creators – that simplifies the process of delivering photos and videos to their clients immediately after an event through gallery creation, AI (artificial intelligence) assistance for easy image selection and web delivery.
The new Visual Story 2.0 adds the ability to automatically upload videos and images over WiFi, allowing for remote delivery of photos and videos during or after an event.
The app is available on the Apple App Store here. Visual Story Version 2.0 is available to download for free HERE. An Android version of the app is in development.
Learn more about Visual Story HERE.