New Sony A1 reviews (reminder: ships out tomorrow at BH)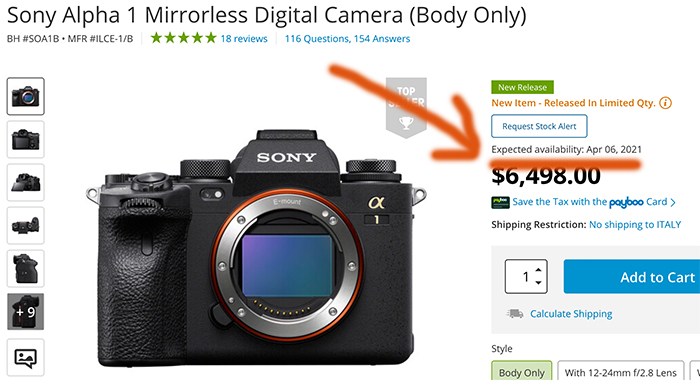 Preorders:
Sony A1 at BHphoto. Adorama. Amazon. Focuscamera.
Sony XPeria 5G PRO at BHphoto. Adorama. Amazon.
Sony A1 in Europe at FotoErhardt DE. Calumet DE. Fotokoch DE. Park UK. WexUK.
Join the Sony A1 Facebook group here.
–
Photographyblog tested the A1 and concluded:
Overall, though, if money is no object and you're doubly sure that you'd benefit from most, if not all, of the cutting-edge technology and performance that it offers, then the new Sony Alpha 1 is definitely the dream camera that you've been waiting for.
A1 vs R5 from the Northrups:
Drew Geraci 8K test shot: