Sigma 28-70mm FE reviews by Ted Forbes, Dpreview, Photographyblog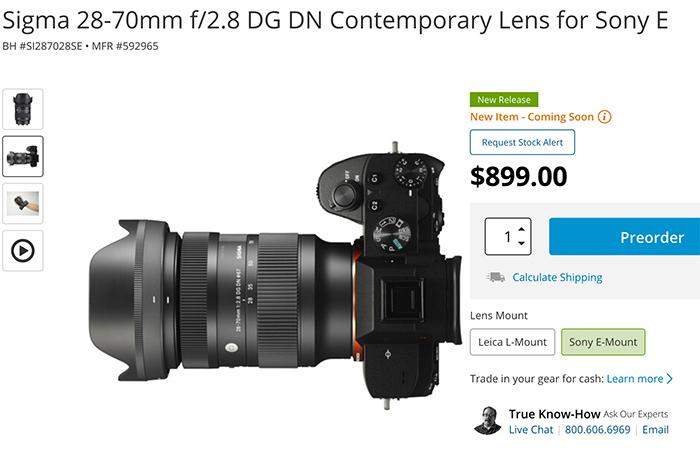 Preorders: Sigma 28-70mm at BHphoto. Adorama. FocusCamera.
Photographyblog tested the new lens and concluded:
Overall, the new Sigma 28-70mm F2.8 DG DN Contemporary is a well-built, fast standard zoom lens that delivers excellent image quality in a very small, lightweight package.
It isn't as good as our favourite Sony full-frame standard zoom, the Sigma 28-70mm F2.8 DG DN, in any aspect except size, but it does out-perform its main rival, the Tamron 28-75mm F2.8 Di III RXD, albeit at a slightly higher price-point, which makes choosing between them a close-run thing.
Dpreview also reviewed the lens and concluded:
If what you need most of all is portability and you understand the compromises necessary to achieve it, the Sigma 28-70mm F2.8 DG DN is hands-down the smallest and lightest of the bunch and still offers solid image quality.
It doesn't hurt that it's also among the most affordable F2.8 full-frame standard zoom options for the E- or L-mounts. For the size, weight and cost-conscious, it's definitely worthy of consideration.
And here is Ted Forbes take on the lens: