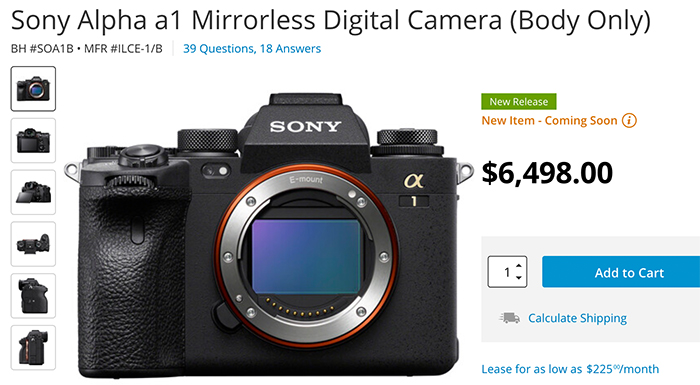 Preorders:
Sony A1 at BHphoto. Adorama. Amazon. Focuscamera.
Sony XPeria 5G PRO at BHphoto. Adorama. Amazon.
Sony A1 in Europe at FotoErhardt DE. Calumet DE. Fotokoch DE. Park UK. WexUK.
Join the Sony A1 Facebook group here.
New Sony A1 reviews:
Sony a1 initial review by Dpreview.
Sony a1 review by Christopher Dodds
Alex Phan posted the next test video wiith this head up text:
 at the osprey scene, you will see me shaking up the camera erratically, i want to see if the camera will pick up on something else but it still locked to the eye
Rafael writes:
Maybe that's something for you: I'm just reviewing the Sony A1 and as a sideproject I managed to edit the 8K footage on an iPad. Plus I found a trick to even export the whole 8K project and render it on a Mac since the iPad can't yet render 8K videos.
https://youtu.be/DdNOYUasH0I
The video is in German but I added English subtitles.