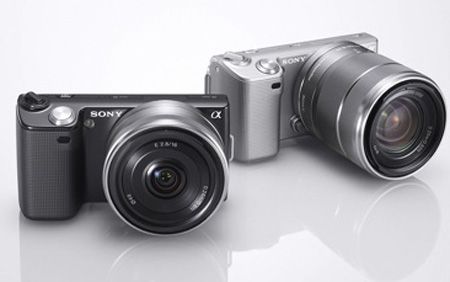 Imaging Resource (Click here) posted a full Sony NEX-5n review: "Sony NEX-5N is unquestionably a more feasible take-anywhere camera than pretty-much any SLR camera, and its combination of image quality and feature set make it fairly easy for me to look past the occasional wrinkle here or there. More often than not, I found myself grabbing the NEX-5N from our well-stocked shelf when I left the office for a little photographic R&R. That, in my book, is the mark of a camera worth owning, and for that reason the Sony NEX-5N earns a clear Dave's Pick"
The NEX-5n is a terrific camera and you already know that I like it a lot. And I am not the only one. Every Amazon ranking shows how the NEX-5n is selling well. Click on the links to see the mirrorless chart for every country: Ranking in USA (Pos 4), Ranking in UK (Pos 3), Ranking in France (Pos 2), Ranking in Germany (Pos 1!).
And I guess the NEX-7 would have done even better if there wouldn't be that delay! Looking forward to January-February when the camera will be finally in Stock!
One more thing: I heard that the Stock of NEX-5n cameras is limited. I hope it will not run out of Stock soon. Check the availability at Amazon, B&H, Adorama, eBay.