Officially announced: The new Sony FS7II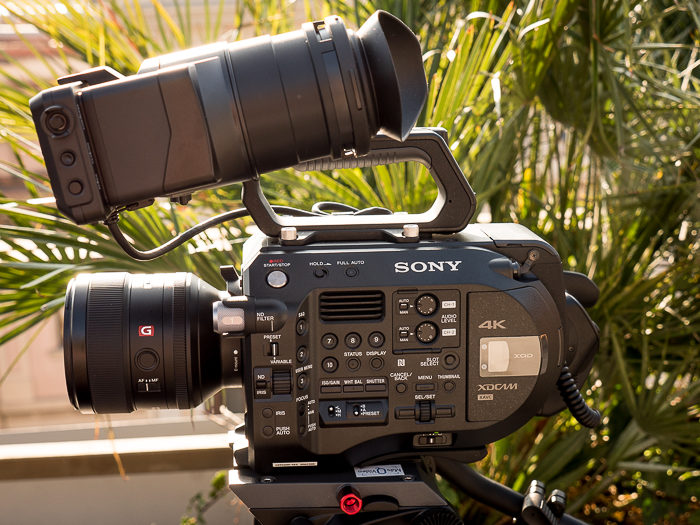 This is the new FS7II as seen in Barcelona (image via Photolari).
Yesterday Sony had a meeting with film makers in Barcelona to show the FS7II. And now our long time rumors got confirmed and the news is official: Sony announced the new E-mount FS7II which has the same FS7 sensor but with much less rolling shutter artifacts. The new Sony FS7II is now available for preorder at BHphoto (Click here) and Teltec.de.
Links to all FS7II news:
New Sony FS7 II: A Conversation with Sony Product Manager Juan Martinez:
Sony FS7 II Hands-On – Here's the Difference to FS7 mark 1 by Cinema5D:
In comparison to the Sony FS7 mark 1, that is a $2,000 step up in price. If you are surprised about the lack of innovation and improvements to the Sony FS7 II, then you are probably not alone. For most other people who attended this Sony FS7 II hands-on session this was one of the more puzzling moves Sony has pulled off.
What's new on the Sony FS7 II ? The quick guide to what you need to know from Dan Chung on Vimeo.
Sony introduce FS7 II with electronic variable ND, locking E-mount and higher price (Newsshooter).
Sony Enhances Very Popular FS7 (Planet5D)
Press text at Sony.com
Introduction by Alvaro Ortiz
Sony refuerza su catálogo de cámaras de cine con la PXW-FS7 II (Photolari).