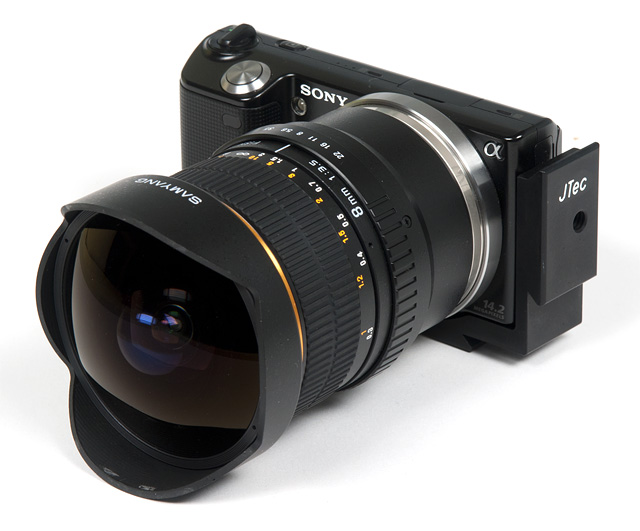 Image courtesy: Photozone.
Klaus Schroiff from Photozone (Click here) reviewed the new Samyang 8mm f/3.5 fisheye for NEX, or better for the VG-10 (as this lens has been optimized for that camera). He tested the lens on the NEX-5. By the way he is an avid SonyAlhaRumors reader so feel free to make him the questions you need by commenting this post! In short: "The near-stereographic projection doesn't look quite as extreme as in conventional fisheye lenses despite the similar field-of-view so its applications are in fact broader. It is also a pretty sharp lens if you stop down a little. Lateral CA can be a little high at times but this aberration is correctable during image post-processing." He recommends that lens to all ultra-wide enthusiasts!
You can buy that lens on eBay (Click here)
A reminder. There are also two amazing Samyang lenses for A-mount
1) The 35mm f/1.4: In US you can find it as Rokinon at Amazon (Click here), Adorama (Click here), BHphoto (Click here) and on eBay (Click here). In Europe the name is Samyang and you can find it on eBay (Click here) and with the name Wallimex again on eBay (Click here).
2) The 85mm f/1.4: You can get for $274 on Amazon (Click here), branded with the name Rokinon on eBay (Click here) and branded with the name Samyang on eBay (Click here).