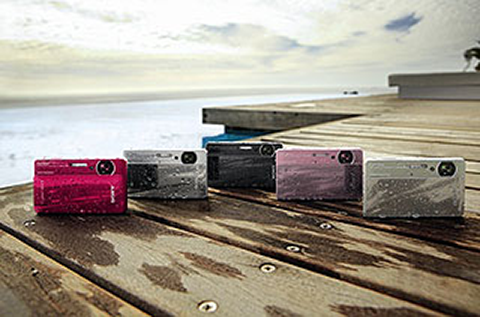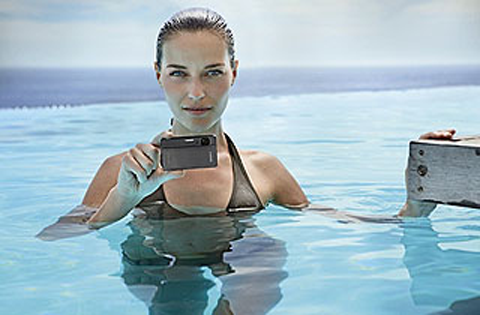 Leaked by slashgear.com

UPDATE: Our source gave us more details: "10fps burst, sweep panorama, iAuto, two image stacking modes for lowlight capture with high ISO and low noise… you'll see these across the X series".
Rumored specs (source: photorumors)
* Full 1920×1080 60i AVCHD at either 17mbps or 9mbps, your choice.
* MP4 at 1080p (12mbps) 720p (6mbps) or VGA (3mbps) also available.
* Superb stabilization. Optical Zoom and Optical stabilization is available in video (AVCHD or MP4).
* Backlight correction HDR. * Face detection, face motion recognition, smile shutter.
* Full metadata GPS and Compass tagging (HX5V only). Latitude, Longitude, Time, Date, and the direction you were facing when you took the shot.
Important note: Two days ago we have been the first to post the rumor about the new TX5. Step by step our rumors are becoming more reliable! We will keep in mind the name of the source who sent us the information. I am sure he will tell us more soon!