Panasonic S5 vs. Sony a7 III for Photography and Video
With the S5 Panasonic released a very intresting enry level camera. The big problem is their autofocus performance when shooting videos. But put that aside and the camera is a worthy competitor of the Sony A7III. Here is the full report from Explora (article here).
For photography: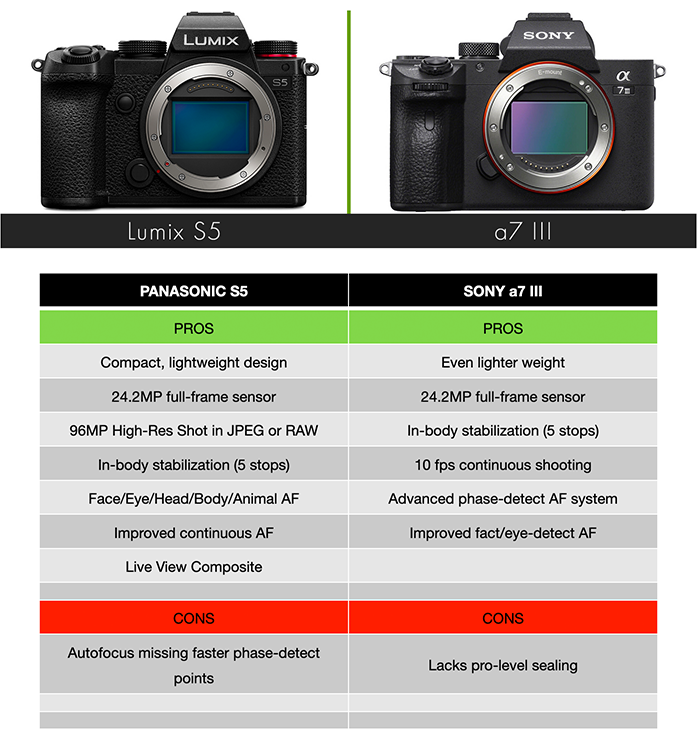 Pitting the S5 and a7 III against each other results in a very close battle. They seem to trade out features, making a decision based more on the specific things you want and less about which is flat-out better than the other. Panasonic offers advanced features like a High-Res Shot mode for 96MP JPEGs and raw images, Live View Composite, and plenty more. However, I believe the a7 III wins on some regular specs such as autofocus performance and continuous shooting. To be honest, pick whichever one you like best.
For video: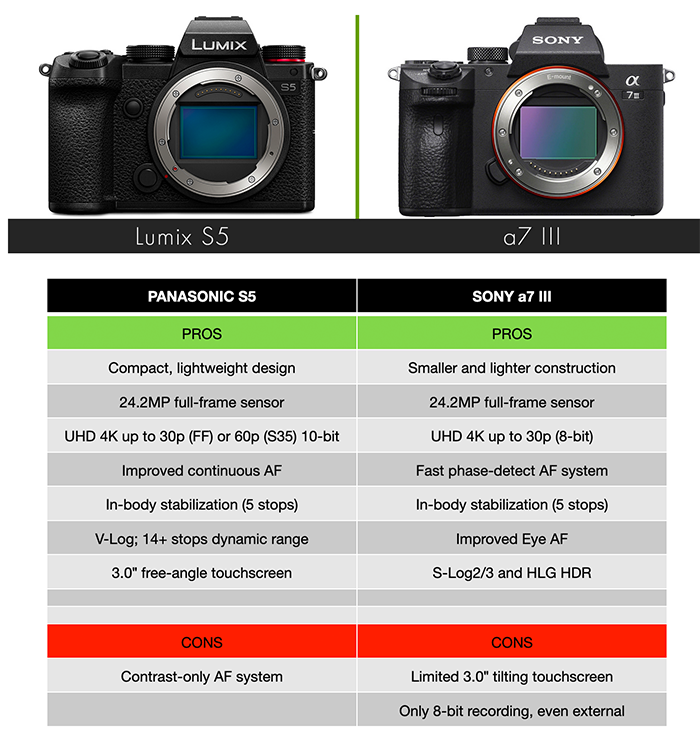 Videographers and filmmakers of all types will appreciate the advantages of the S5 over the a7 III—which is starting to show its age. The S5 offers 10-bit recording, which is incredibly important for high-quality video. It has a crop mode that enables 60p for 4K video. And, the screen is a free-angle design that is ideal for vlogging. The a7 III is still a great pick if you need photo performance as well, but the huge advantages of the S5 for video mean that if you are video first it is well worth it.