Photography Show PDF claims they will show a "new Sony A7"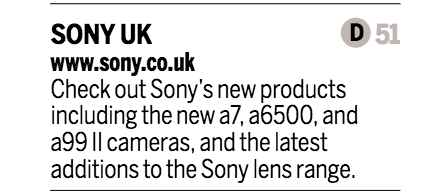 The official Photography Show presentation PDF contains this note about Sony:
Check out Sony's new products including the new a7, a6500, and a99 II cameras, and the latest additions to the Sony lens range.
Now, we don't have to read too much into it. You know it's marketing guys writing that stuff and by "new" they could simply mean the "latest available models". That said we reported weeks ago that we got unverified rumors about a possible March announcement. If this could be a new High End E-mount camera (A9 or A7rIII) or the new entry level A7III is unclear.
Just to sum up the rumors we got so far:
The new High End Camera (A9 or A7rIII) is a high speed camera with unlimited RAW recording, dual card (XQD or SD), bit larger body, much improved autofocus system and not crazy high megapixels.
The new A7III should have a new 24MP sensor, improved AF and touchfocus screen.