Non-serious Sony A7rIII first impression review from myself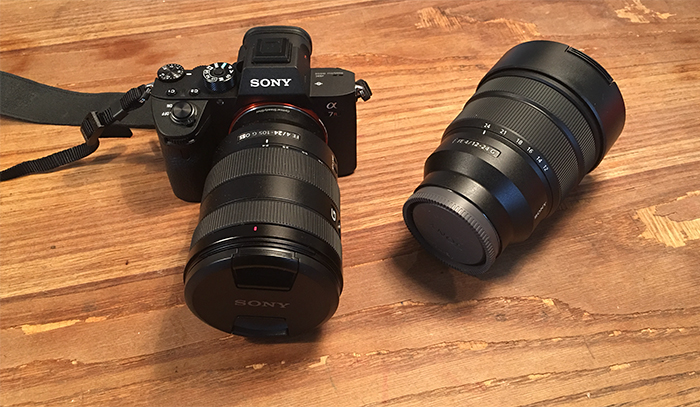 Disclaimer: We have plenty of technical reviews out there and I am not going to bother posting my own review. I will simply write my first "emotional" impressions of the camera and the lenses I received yesterday:
Sony A7rIII ([shopcountry 64780]):
I confess my fear was that the new camera upgrades would not be interesting enough to make me "WOW" on this camera. But I was wrong:
First WOW:
The first time I had my eye on the new A7rIII EVF I had my first WOW moment. If you plan to keep the A7rII and not to upgrade to the a7rIII do yourself a favour: Never look inside the A7rIII EVF! It really feels much bigger and brighter than the A7rII.

Second WOW:
Focus speed. Oh damn…I really did not miss a single shot yesterday. It nailed it fast and accurately every single time. I did some Ice Skating shooting and it's a really strange feeling to see an A7r camera acting like a professional sports camera.

Third WOW:
The battery life! Now, the idea of going back to using the A7rII makes me sick :) Richard Butler from Dpreview wrote this yesterday: "This eliminates the constant battery anxiety I've previously felt with many mirrorless cameras"
Sony 24-105mm ([shopcountry 64781]):
Disclaimer: I am a prime lens shooter. And never fell in love with any zoom.
The one WOW:
Having a 105mm instead of a 70mm makes all the difference. So unless you really need the f/2.8 aperture go for this 24-105mm lens instead of the 24-70mm GM. I never found the 70mm focal length to be really useful. Too far away from the 85mm standard and too close to the 50mm I use most of the time. But at 105mm you enter in a different "world".
Sony 12-24mm ([shopcountry 64782]):
First a confession. I am a wide-angle "virgin". I mainly bought this lens because of the many good reviews and I wanted to see if it could suite my needs for landscape photography (I do a lot of hiking and climbing).
The first WOW:
Damn is this thing light

The second WOW:
Oh what a funny lens! I am running like a child to take one shot after another. And yes, this is a completely unprofessional and non-serious behavior. But this is the only zoom I ever fell in love with.
In summary, yes after 24 hours I can say the A7rIII is worth the upgrade and that's the biggest surprise (and thanks to the Colby Brown tips and tricks guide for helping me figure out the perfect A7rIII settings. The 24-105mm lens is a nice lens but I will not keep it and wait for the 105 or 135mm FE prime lens. The 12-24mm is superb and I will keep it in my bag all the time!
Way more serious and useful new A7rIII tests and reviews:
NFL with the Sony a7RIII and a9 by Chad Wadsworth.
Sony a7RIII Review by Dan Watson