Stay tuned on SAR: Sony FE lens announcement soon.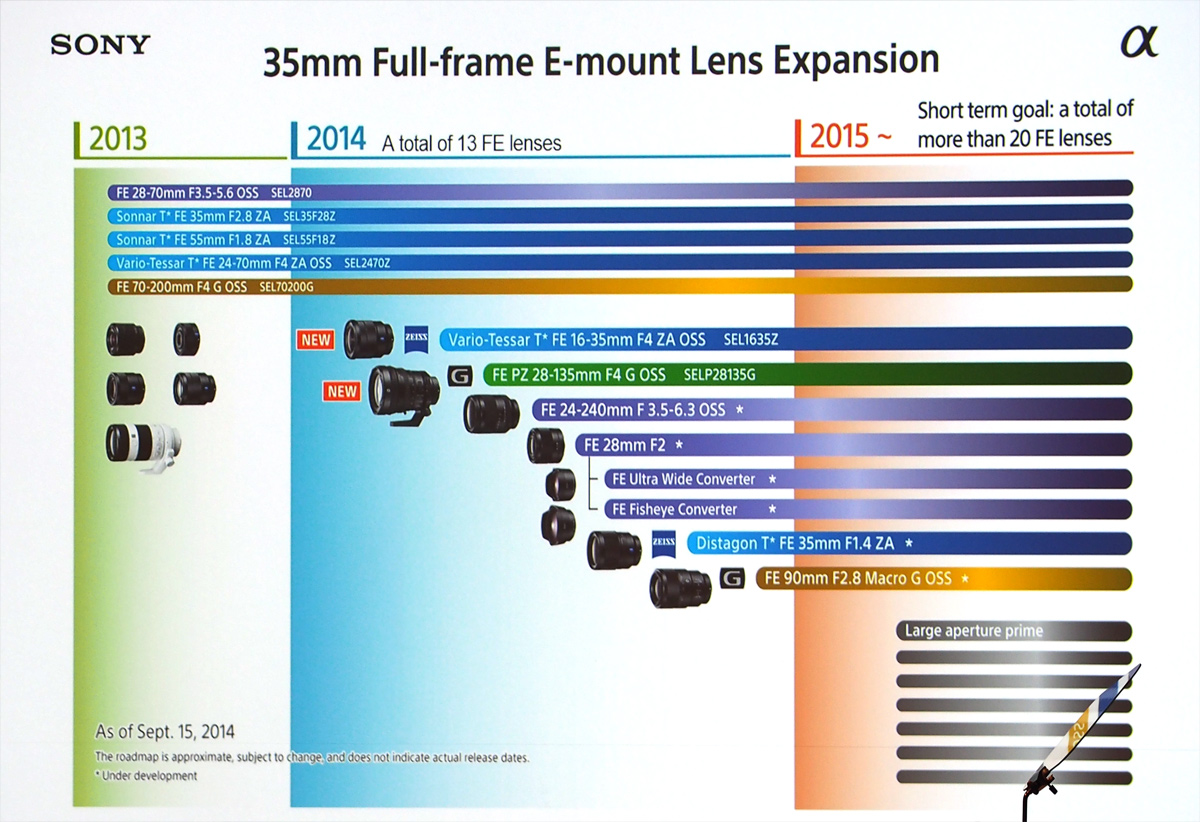 Soon (March 4 at 5-6am London time) Sony will announce the four FE lenses and you will be able to preorder it. I have no info yet if Sony will also announce a new updated roadmap. I hope so because it would be nice to see that fast 85mm f/1.4 FE lens becoming real :)
There will be no camera announcement yet. There is another press announcement scheduled before the start of the NAB show in early April. But I have yet no 100% solid info on what camera will be announced. Let's hope it's a new E-mount cam with internal 4K recording!