RUMOR: Is this the new Sony 14mm f/1.8 GM lens?

Three months ago I told you Sony might launch a new 16mm f/1.8 lens in 2021. One month ago the same source told me that Sony actually decided to make it a bit wider: 14mm f/1.8. And today I might got the firs evidence that indeed we will get a new 14mm f/1.8 lens. Another source sent me two images. The on on top shows the aperture ring of this lens. He also sent me an image sample I will not share now. But the EXIF shows this: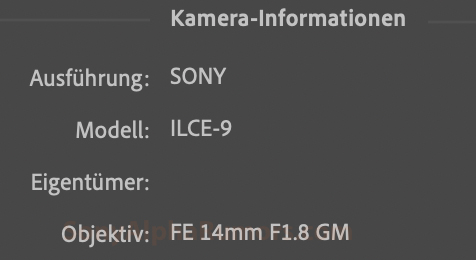 I have no info yet about when this lens will be announced.
P:S.: At the moment we have a 14mm f/1.8 FE lens form Sigma. But it's an enormous lens :)