RUMOR: Sigma 35mm f/1.4 DG DN lens is cheaper and lighter than the Sony GM and will ship in July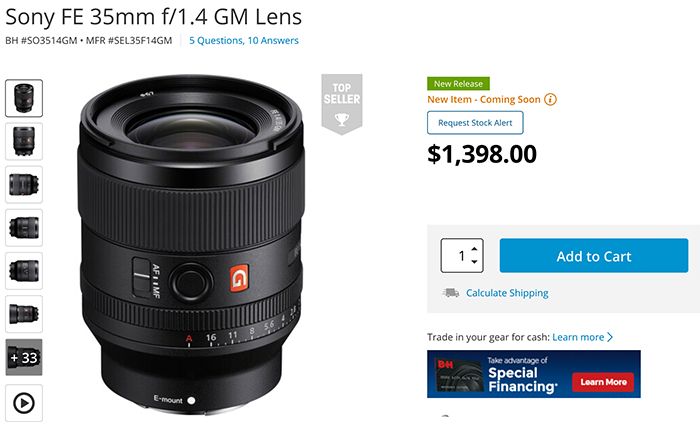 The new Sony 35mm GM is still not in Stock but it will already get a new competition soon. Sigma is about to announce their new 35mm f/1.4 DG DN lens and a source told us this about the new lens:
Compare to Sony GM,At the center of resolution, it is good as Sony GM.
At the corner of resolution,Sony GM is better.
AF speed is slower than Sony GM.
Sigma Art is much lighter and cheaper.
Due to issue of 28-70 Art, Announcement is delayed.
Sigma will start to sell this new lens July or June in this year.
I wonder what the price will be… I guess around $899. Would you buy it instead of the Sony at that price?
UPDATE: A first time source claims to know this about the new Sigma:
$899
640g
And it will be announced on April 27.