Rumor recap: What's coming next from Sony?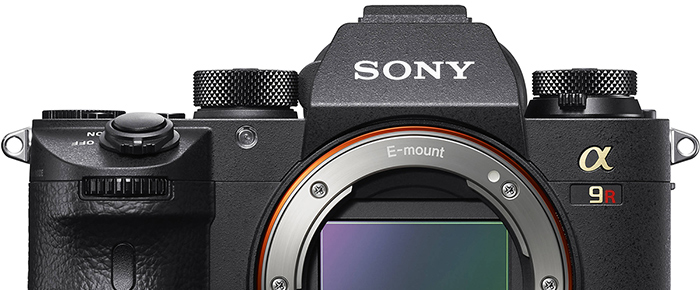 I guess many are hoping to get this: A Sony A9r :)
The Sony A9 created a lot of excitement but we brainless rumor-addicted SAR consumers want to focus on what's coming next right?
Let's start with FE lenses:
The last eight months all our FE lens rumors were spot on: 100mm STF, 85mm f/1.8 FE, 100-400mm FE. The only rumored lens still "missing" is the 16-35mm GM. I guess it will be announced in June (hope trusted sources will read this post and confirm it)
I have yet no info about other new FE lenses but I have been told there are still many more lenses to come in 2017.
Cameras:
What we know for sure is that Sony registered two cameras in February. One got announced (the Sony A9) and the other one is likely to be announced some times in June. We have no info about this camera. Is it a new RX camera, a new A5xxxx or a new A7rIII/A9r?
I have been told that 2017 is the year of lenses. I suppose this means we don't have to expect Sony to update all their current A7 camera range. The only camera I heard about being in final development stage is a new High Megapixel camera with most of the Sony A9 body changes. But sources did yet not tell me when this one is going to be announced.
New Sigma/Zeiss/Samyang Sony lenses:
There will be new Zeiss FE lenses. I got some early info about those that I will post soon on SAR ;)
Sigma is developing their new range of FE lenses. Those are completely newly designed and I hope to get some details about the first lens specs soon.
Samyang will also soon launch the new 35mm f/2.8 AF lens (images can be seen here). UPDATE: Forgot to mentione there will be new Voigtlander lenses too :)
That's it for now! Follow our RSS feed, follow us on Facebook and Twitter to not miss any news!
Andrea (SAR editor)
–
Sony A9:
Sony A9 at BHphoto, Adorama, Amazon, BestBuy. FocusCamera. Calumet.de. Park UK. Wex UK. Jessops.
Sony A9 with Grip Extension Kit at BHphoto, Adorama and Amazon.
Note: US readers preordering the A9 at BHphoto or Adorama using our links (and our affiliated links only!) have a chance to win a Sony A9.
100-400mm GM:
Sony 100-400mm GM at BHphoto, Amazon, Adorama, BestBuy. Calumet.de. Park UK. Wex UK. Jessops.
Sony A9 accessories:
Sony A9 battery grip at Adorama, Bhphoto, Amazon. Wex UK. Jessops.
Sony A9 Glass screen protector at Adorama, BHphoto, Amazon.
NP-FZ100 battery for the A9 at Adorama, BHphoto, Amazon. Jessops.
GP-EX1 grip at Adorama, BHphoto, Amazon. Wex UK.
FDA-EP18 eye cup at Adorama, BHphoto.
MQZ1 multi battery charger at Adorama, BHphoto, Amazon. Wex UK.
BCQZ1 Z-series Battery Charger at Adorama, BHphoto, Amazon.