WILD RUMOR: Sigma is definitely working on new f/1.2 FE lenses. Will they show some of them on the next September 30 event?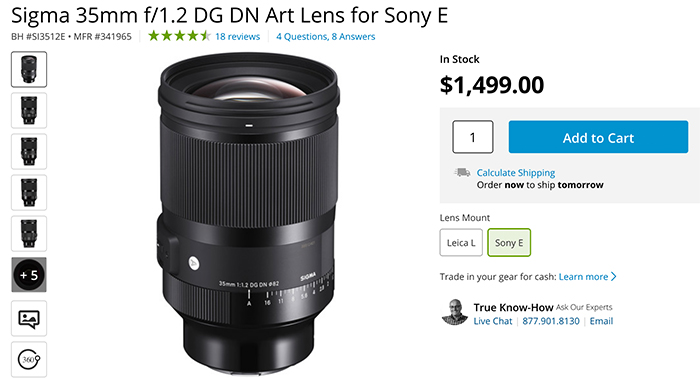 This rumor comes from a reliable source who shared the reliable Sigma 35mm f/1.2 FE rumor the past year. He isn't yet sure if on September 30 Sigma will announce new f/1.2 lenses but he heard that this was on their roadmap:
In late 2020, Sigma plans to release further glasses with f1.2 aperture for the FE. There were words about the creation of the entire ART line in version 1.2.
It is not entirely clear which lenses from existing prototypes will appear on the market, everything will depend on the competition movement.
What we also know is that Sigma patented two new fast primes: 28mm f/1.2 and 50mm f/1.2.
Just a cautionary note: While I 100% trust the source we also have to see if the coronavirus outbreak might messes up with the lens launch roadmap. It might be that everything will be delayed because of this.
In the meantime let us know:

Loading ...