Samsung wants to dethrone Sony in the image sensor business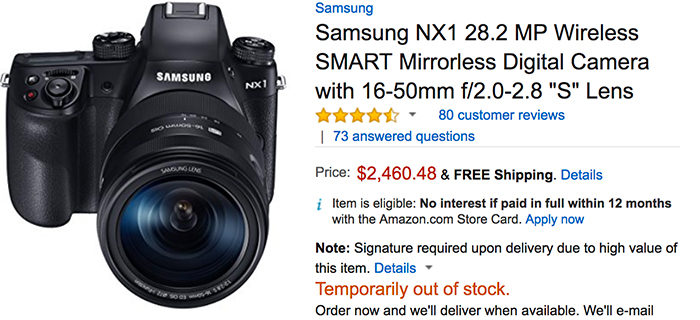 The NX1 still sells for $2,460 on Amazon
Samsung is going to challenge Sony's leadership in the Image Sensor Business. Etnews.com reports that Samsung wants to become number 1:
Reason why Samsung Electronics is greatly increasing production capacity of image sensor is due to its confidence. Through its internal evaluation, it believes that its technologies are already near that of SONY. SONY and Samsung Electronics are the only ones in the world that developed and commercialized 3-stack image sensors (sensor+ analogue logic+ DRAM) that can process 960 frames per second.
Samsung has yet no goal to make APS-C or FF Image Sensor for the photo industry. Their focus is on smartphone cameras and automotive industry. Still, their NX1 camera was ahead of times in many areas, pity they did quit. Oh and by the way, back when they had their NX system Samsung was bragging that they would become number 1 in the camera mirrorless camera industry. It didn't work out well.
via Dpreview