Hot! Sony A7II officially announced in Japan!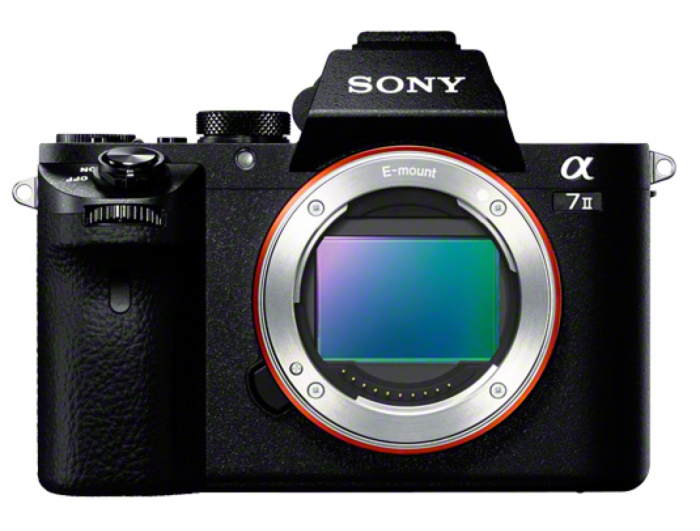 Preorders:
Sony Alpha a7II  (Body Only) for $1,698 at Amazon (Click here), BHphoto (Click here), Adorama (Click here), SonyStore (Click here).
Sony Alpha a7II  with FE 28-70mm OSS Lens for $1,998 at Amazon (Click here), BHphoto (Click here), Adorama (Click here), SonyStore (Click here).
Sony 70-300mm f/4.5-5.6 G SSM II Lens for $1,148 at BHphoto (Click here).
The Sony A7II has been officially announced at Sony Japan! I will now continually update this post with info. Very strange that we have a "pure" Japanese announcement only!
Preorders:
Available in Japan only via Amazon Japan.
Press release:
A7II press and images at Sony Japan.
Image samples here at Sony Japan.
Hot notes:
This is a Japan announcement only and no other site has any info yet
The A7II indeed has an amazing 5 axis stabilization!
It has a faster hybrid AF.
It records XAVC-S (See specs below)
There are also many of small design change (see pictures below)
Release date for the camera is December 5.
Price is 190,000 yen (current conversion: 1300 Euro or $1,600). Although I am sure price in Dollar will be lower
Sony Japan also announced the new 70-300mm II lens (article on SAR here).
In deep details:
1) 5 axis stabilization:
There is a special page on that at Sony Japan (google translation here). It works up to 4,5 stops of correction (in video up to 5 stops). Shake correction can be checked in Live View too.
2) Hybrid AF:
Sony says the A7II autofocus is 30% faster than on the previous A7. And also the subject acquisition performance and motion tracking performance has been  improved.
3) Body changes:
Finally the shutter button is on the place where it always should have been…on top of the grip :)
The body also has another texture
Grip is now better suited to hold larger lenses too (so says Sony)

Loading ...
Images (Click on them to enlarge):

α7Ⅱ from Sony: Official Video Release

α7 Ⅱ 5-axis SteadyShot INSIDE from Sony: Official Video Release
Image samples (Click on them to enlarge):
A7m2 specs: