Sony A7III shoots with the Sigma 200-500mm f/2.8 lens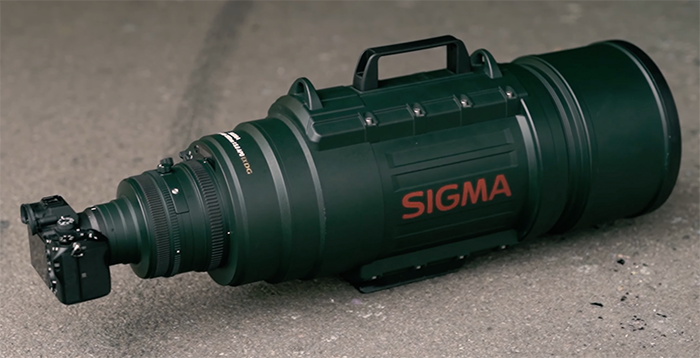 Tom Calton had the unique chance to play with the massive Sigma 200-500mm f/2.8 lens (listed here at BH). Tom writes:
For some reason Sigma were happy to lend me their colossal 200-500mm f/2.8 BAZOOKA lens for a day. This thing is HUGE – it weighs 15.7kg (553.7oz) and costs £15,000.

This lens also comes with a 2x teleconverter which jacks it up to a 400-1000mm f/5.6 lens. Shoot with this thing on a crop sensor camera and you can get an equivalent focal length of up to 1600mm! To see what that looks like, check out the full video below.

𝙂𝙀𝘼𝙍
Sony A7III
Sigma 200-500mm f/2.8 APO EX DG

𝙎𝙀𝙏𝙏𝙄𝙉𝙂𝙎
1/200sec
f/2.8
ISO 100

𝙇𝙄𝙂𝙃𝙏𝙄𝙉𝙂
1x Godox v860II with 120x80cm softbox attached. Positioned in front and to the right of the model pointing downwards at approx 45°.